Mexican food is not just for Cinco de Mayo! Mexican food has always felt like a real 'treat', I love all of the vibrant colors and flavors. These Keto Taco Shells are something to behold. With only one ingredient, these keto taco shells are not only tasty but crispy too. Enjoy!
Disclosure: Some of the links in this article may be affiliate links, meaning that we may earn a small commission if you click through using our link and make a purchase. Please be assured that this will not cost you any extra money. Also, please be assured that we either use the products we recommend personally, or have been recommended by trusted friends who currently use them.
Are Tacos Keto?
Normally tacos would be eaten in a crunchy corn shell or in a soft flour (wheat) based wrap. The average corn taco shell contains about 8 grams carbs & non keto-friendly ingredients.
Let's face it – you need a lot more than one taco shell per sitting!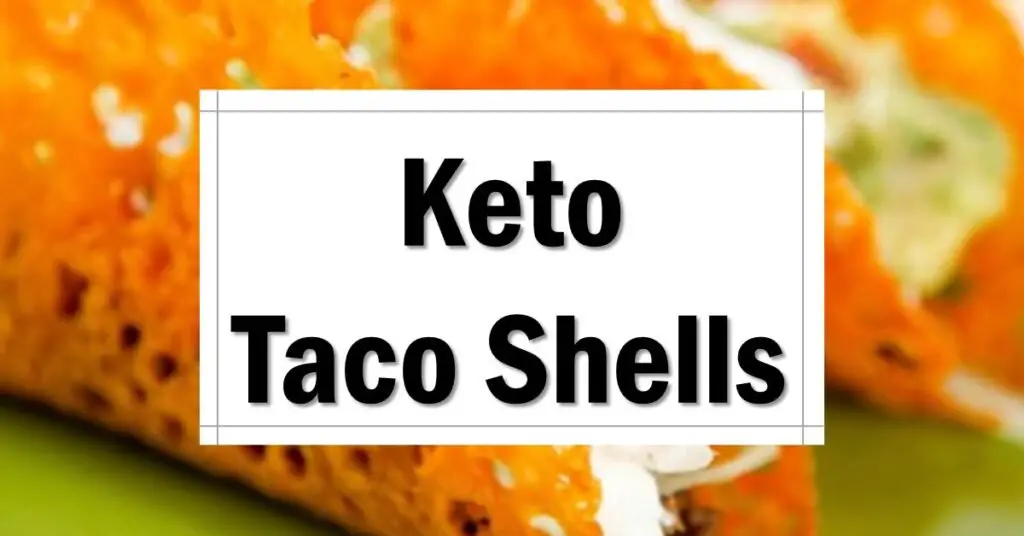 A soft taco wrap has around 23 grams of carbs and non keto-friendly ingredients. This makes neither soft nor crunchy options appropriate for a keto / low carb lifestyle. Both of these options will not only burn through your carb allowance for the day but will also spike your blood sugar; likely kicking you out of ketosis.
There is good news though – you do not have to miss out on your favorite Mexican foods to eat keto.
There are low-carb keto-friendly options available.
Lettuce as an alternative Keto Taco Shell
A firm and crispy iceberg or romaine lettuce can make a perfect 'shell' for tacos.
This is an option that I will often use. The only problem is that the crispy lettuce can soon become soggy when you add the warm filling to it.
This means that you have to eat fast, shame. If this doesn't sound like it's for you, or the lettuce in your fridge is past its best and not 'firm' enough for this, keep reading…..
What are Keto Taco Shells made of?
Other than lettuce, there are a number of options that can replace a taco shell to keep them low carb and keto-friendly.
This flour-free, one ingredient one is one of my favorites. Why? I love cheese!
It's also something that I always have in the fridge meaning it's an easy go-to. I go through a lot of cheese.
Despite how much I love cheese, I hate grating cheese – I always manage to grate off a nail – or worse some skin. Also, I hate washing up a cheese grater!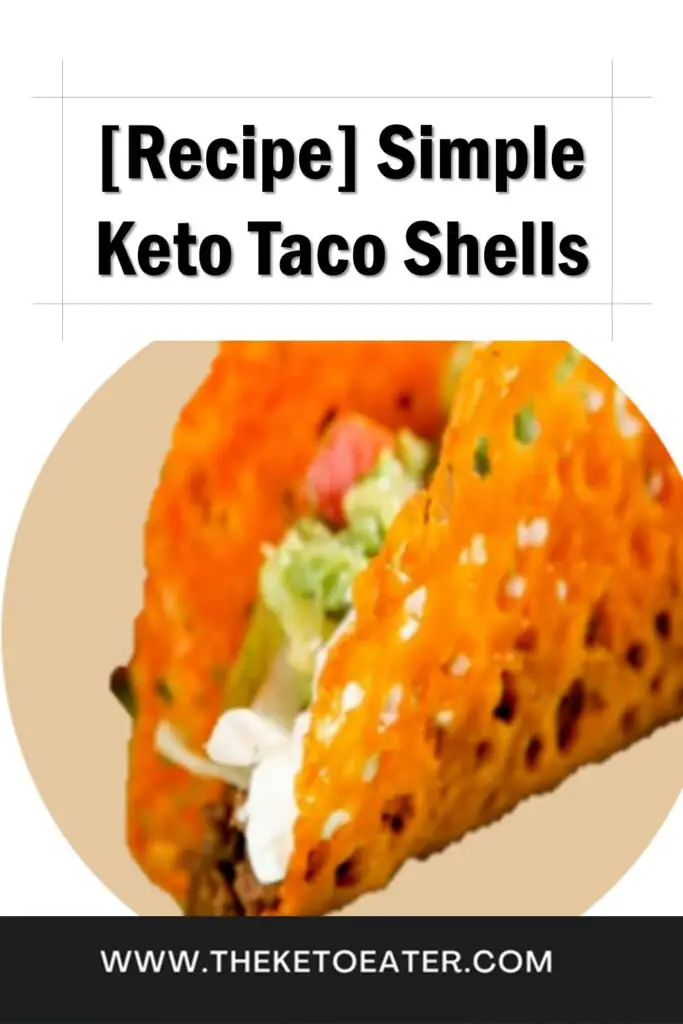 I avoid this by buying a big block and grate ¾ it all one go in the processor and store it in an airtight box in the fridge.
That way whenever I have a craving for anything cheese related, it's there waiting for me! 
This should stay fresh for weeks, although it never lasts that long with me!
Silicone Baking Sheet to make Keto Taco Shells
The key to this is making these taco shells is a silicone baking sheet.
If you've followed any of my other recipes, you will know I am a big fan of silicone sheets as they are reusable. Prior to getting these, I used to go through so much baking parchment, it was ridiculous!
These are great for keto baking. You never need to grease them before using them. They only need a wipe down after use and even better, they are dishwasher friendly. I'm all for a simple life.
The silicone sheets ensure that your cheese does not 'sick' so it can easily be removed from the silicone baking sheet.
For this specific recipe, I do place the silicone on a metal baking sheet. The reason for this is that the cheese can be quite greasy and 'slip' on the baking sheet when you try and take it out of the oven.
Putting the metal sheet under it gives it a bit of stability when you take the melted cheese out of the oven.  
How to make your Cheesy Keto Taco Shells
This is the really simple bit! Divide your cheese into four equal amounts.
On your silicone baking sheet make four equal size circles around 6 inches in diameter.
If you have a spring foam cake pan you can take the base out and use this as a circle to place your cheese inside of to create the right shape – but this really isn't essential!
Also, if you want to make smaller shells these make the perfect appetizer or snack if you're having friends around!
Seasoning – at this point if you want to season your shells with any herbs or spice, now is the time. I have tried these using parsley, which is always delicious, or with a bit of smoked paprika.
This gives the shells a bit of color and a flavor kick. One I haven't tried yet, but my friend swears by, is a bit of ground cumin – I imagine this is a great, on-theme option too.
Please, please let me know your favorite flavor additions in the comments below – that way we can all learn and experiment together!
Bake the cheese in the oven for 10 – 15 minutes – this is the important bit!
You need to keep an eye on your cheese as it is a fine line between perfectly browned cheesy taco shells, and burned and brittle shells!
When the cheese starts bubbling and is slightly browned on the edges – this is perfection. At this point, you need to take your cheese out of the oven and leave it for 2-3 minutes to cool.
Depending on what cheese you have used your tacos may look particularly greasy.
If this isn't for you just take a piece of kitchen roll and lightly 'dab' the tacos in order to remove any of the excess grease.
Shaping your Keto Taco Shells
Now, this is the fiddly bit!
Timing is everything here. You need to wait for your cheese to cool down. The cheese needs to be warm enough that it hasn't gone brittle and that you can still shape it, but cool enough to handle.
This normally takes 2-3 minutes but will depend on the temperature of the room that you are in. When ready place your cheese over any curved surface in order for them to take its shape and leave to cool.
For this, I use a thin rolling pin but have also used the end of a silicone spoon – what you use all depends on how wide you want your shells.
Keto Taco Shells
Course: Deliciousness
Cuisine: Mexican
Difficulty: Easy



With only one ingredient, these keto taco shells are not only tasty but crispy too.
Ingredients
10oz cheddar or mixed hard cheese of your choice (I like Cheddar!)
Directions
Preheat your oven to 180 degrees C
Arrange your grated cheese on a baking sheet on a circle and place it into the oven for 5-10 minutes.
Remove and allow to cool whilst shaping
Have you tried these keto taco shells? If so, let us know what you thoughts in the comments below!
If you liked the look of these, why not try these keto beef tacos with salsa and guacamole with a keto margarita cocktails?!
Can't find a recipe you're looking for, let us know in the comments below, and we will see what we can do for you.