This creamy spinach keto smoothie is a firm favorite of mine- prepare it in advance, freeze it, or have it fresh. Perfect for life on the go or sitting and relaxing and savoring every moment. If you are looking for the perfect keto spinach smoothie recipe, look no further!
Disclosure: Some of the links in this article may be affiliate links, meaning that we may earn a small commission if you click through using our link and make a purchase. Please be assured that this will not cost you any extra money. Also, please be assured that we either use the products we recommend personally, or have been recommended by trusted friends who currently use them.
Keto Smoothies: Ditching The Sugar
When starting keto, I was eating a lot of cheese and eggs, but was really worried that I was not getting in enough fruit and veg.
Keto smoothies are a great way to get nutrition in one go.
I've always been a fan of smoothies and have previously done Jason Vale's juice diet a few times.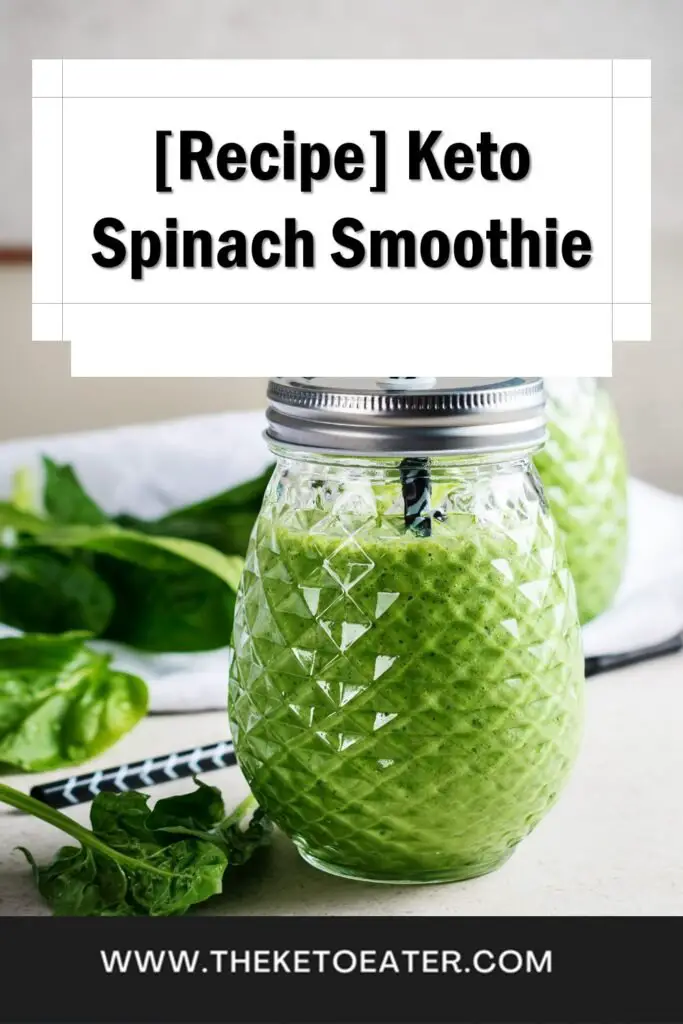 I'll be honest, I've always felt amazing after doing them so I was keen to add keto juices/ keto smoothies to my diet.
I set about adapting some recipes I had, as well as creating new ones, as a way of ensuring that my smoothies are keto-friendly yet still packed with flavor, as opposed to sugars! 
This keto smoothie is the perfect balance of creamy (from the coconut flour and cream) and fresh (from the spinach and the zingy lime).
Carbs In Spinach Keto Smoothie
In this Keto Spinach Smoothie you will find 5 grams of carbs, 58 grams of fat, and 4 grams of protein; making this a perfect smoothie if you are living a low-carb, high-fat, or Keto lifestyle.
Spinach Keto Smoothie: Meal Replacement
I love this smoothie as a low-carb breakfast or as a meal replacement throughout the day.
Heck, if it fits with your macros for the day have it as a snack if you want – you'll get no judgment here!
If I know I'm going to have to eat on the go at work or I'm going to a morning gym class but don't have time to eat before, I will make this and put it in my thermal mug to keep it cool in my gym bag. It makes a quick and simple keto breakfast on the go.
I'll then enjoy it after my class.
This means I can go and do my food shop after the gym, without running the risk of buying everything in the shop and sitting and eating it in my car!
Make In Advance
What is also amazing is that you can mix the juice in advance and freeze it then take it out a few hours before you're ready to drink it and it will be good to go when you are!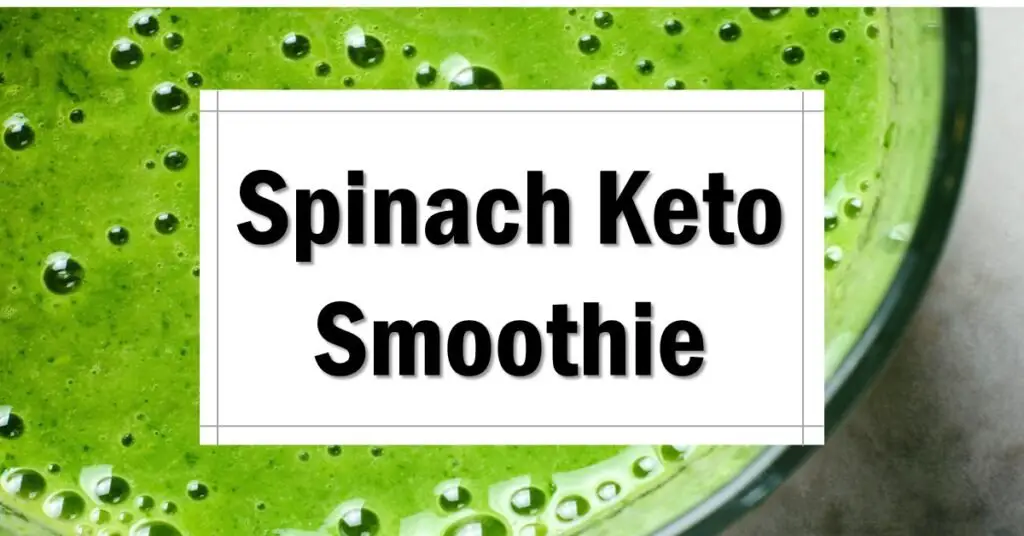 I will freeze these in my BPA free Lock & Lock containers to ensure that they do not leak in the fridge or in my bag.
Keto Dessert
If you like these flavor combinations why not try adding a bit more coconut flour to make your smoothie into a thicker consistency?
If you leave out the ice, blend, then pour into pots and let them cool in the fridge, and eat as a creamy dessert.
If you want to make it a bit sweeter as a dessert you can add a teaspoon of erythritol at the blending phase.
OR
Wanting to cool down in summer?
This keto smoothie blend makes the most perfect ice lolly with its creamy and refreshing lime tones.
Just replace the ice with 100ml of filtered water. Pour into ice lolly molds and freeze. They really are heavenly when sat in the garden in summer!
The CREAMIEST Spinach Keto Smoothie
Course: Breakfast, Dinner, Lunch, Snacks
Difficulty: Easy
Ingredients
120g Fresh Double Cream

30g Spinach, chopped

1/2 cup ice

5g Coconut Flour

1 pinch Sea Salt

Black pepper to taste

1 teaspoon Lime Juice
Directions
Pour cream, spinach, coconut flour, salt, and black pepper into the NutriBullet, blend until thick and creamy.
Add ice cubes and blend again for 30 sec.
Pour the smoothie in serving glass and sprinkle some salt and lime juice.
Serve cold and enjoy!
Notes
Enjoy as a Keto Smoothie, Keto Dessert, or Keto Ice Lolly!
Have you tried this recipe? Or is there another keto smoothie recipe that you would like to see featured? Let us know in the comments below and we will see what we can do to assist.