This simple guacamole is not only keto / low carb friendly, but it's also full of taste and healthy fats. It teams perfectly with meat or vegetarian dishes or can stand on its own as an amazing, healthy snack. Give it a go!
Disclosure: Some of the links in this article may be affiliate links, meaning that we may earn a small commission if you click through using our link and make a purchase. Please be assured that this will not cost you any extra money. Also, please be assured that we either use the products we recommend personally, or have been recommended by trusted friends who currently use them.
Is Guacamole Keto friendly?
Shop bought guacamole can be keto-friendly – it also can contain some preservatives which increases the number of carbs. It's always best to read the ingredients.
The good news? Guacamole is really simple to make at home. Homemade guacamole tastes so much better than shop-bought. If you've never tried it before, please give this a go and let me know what you think.
How to make guacamole
This is the really simple bit….Just place all of the ingredients in your NutriBullet or food processor of choice and blitz until it is at a texture that you like.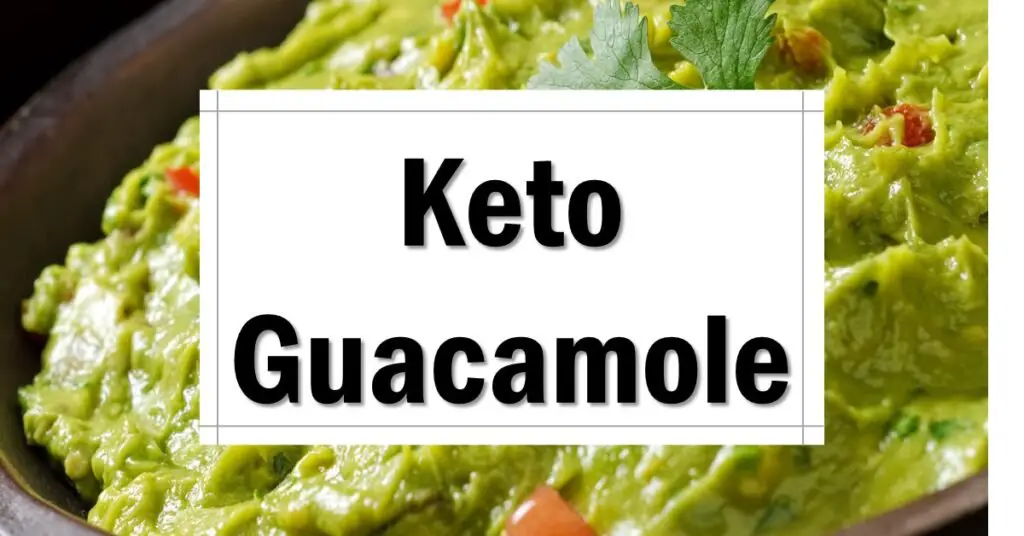 Sometimes I'm in the mood for this a little more on the chunky side, this can add a really nice texture to a dish.
However, sometimes, I do like this quite smooth so I will blend it for longer. This is normally the case if I am using it more as a dip.
Guacamole as a salad dressing…
Why not have this gorgeous keto-friendly guacamole as a salad dressing? You can do these in one of two ways.
Firstly, if you want more of an oil-based dressing you can add more extra virgin olive oil to make this a smooth dressing that you can easily pour over your salad.
Alternatively, if you want more of a creamy, smooth salad dressing you can add some fresh double cream and blend until thoroughly combined.
I love to add this to a chicken salad for work, or on my salad as a side to a juicy steak. It really is a versatile recipe.
Can I make Guacamole in advance?
If you want to make this the night before you can do. You will need to store this in the fridge. Also, you will need to use cling film and press this to the top of the guacamole so the air cannot circulate around.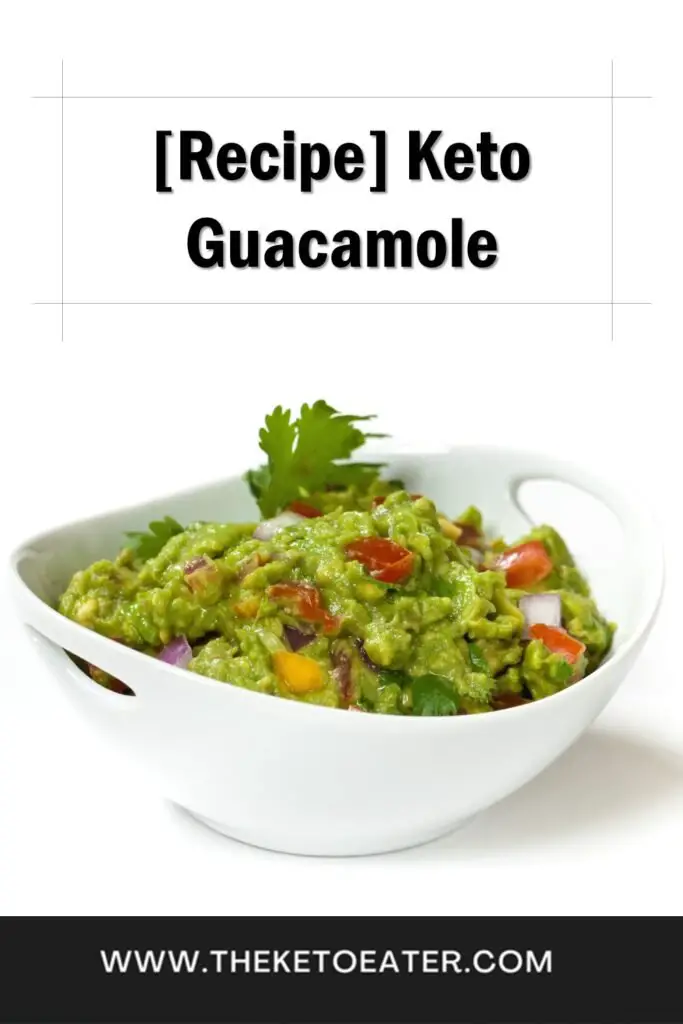 This will stop the guacamole (avocado) from going brown. If you have made this into a dressing, you will be able to store this in an airtight jar for a couple of days in the fridge.
What can I eat this with?
Guacamole teams perfectly with meat or vegetarian dishes as well as salads. It is also good enough to stand on its own as a snack – just dip in some keto crackers or celery and you'll be in food heaven! Or have it as part of your Mexican dinner party!
Guacamole
Course: Lunch u0026amp; Dinner, Starters u0026amp; Sides
Cuisine: Mexican
Difficulty: Easy
Ingredients
½ a small red onion peeled and cut into chunks




1 fresh red chilli (optional)

Flesh of 3 ripe avocados

1 garlic clove

1 bunch of fresh coriander

4 ripe cherry tomatoes

1 lime – juice

extra virgin olive oil
Directions
add all ingredients into the NutriBullet or food processor – blend together to level of smoothness you desire.
If you've made this, why not let us know in the comments below?