This keto Nutella copycat is the best and only keto chocolate spread recipe you will need in your life! This hazelnut chocolate spread will satisfy even the most picky of eaters in your family. Add it to your keto pancakes, make keto fat bombs, or a Nutella themes cheesecake. The only limit to this keto chocolate spread, is your imagination!
Disclosure: Some of the links in this article may be affiliate links, meaning that we may earn a small commission if you click through using our link and make a purchase. Please be assured that this will not cost you any extra money. Also, please be assured that we either use the products we recommend personally, or have been recommended by trusted friends who currently use them.
This is an all-time favorite of mine! It is so versatile and one batch will last a whole month in the fridge. Seriously – what are you waiting for?!
Can I eat hazelnuts on Keto?
Hazelnuts are a great option for a keto way of living. They only contain 4 grams of carbs per 25 grams serving.
This makes them relatively low in carbs.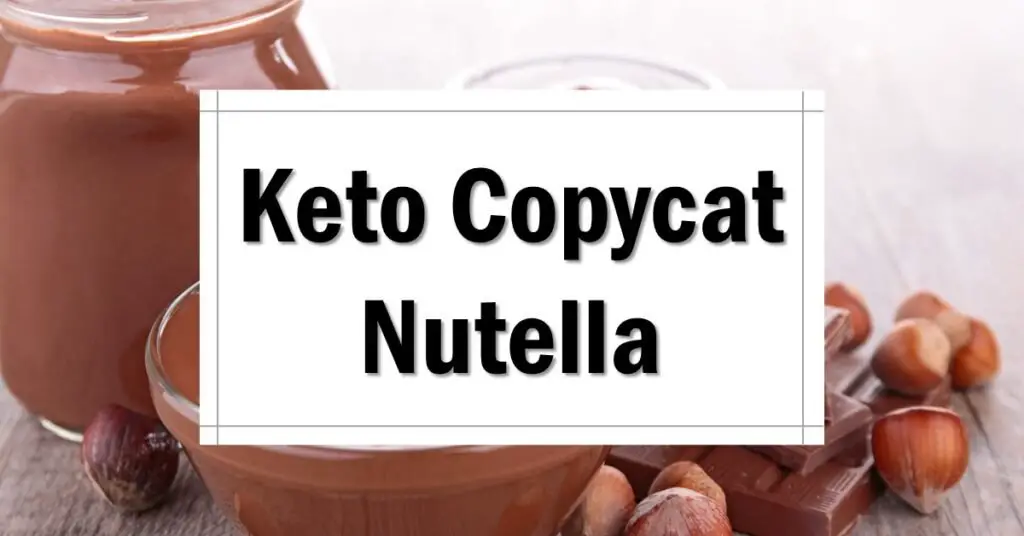 Is Nutella allowed on Keto?
Alas, no! Nutella is not allowed on a keto diet/lifestyle. Nutella is full of sugar with 57.5 grams per 100g. This would quickly spike your blood sugar and knock you out of ketosis.
Never fear though, there's always a keto solution for your favorite keto dishes; there are a number of keto-friendly Nutella copycat options out there, shop-bought and homemade! 
Can I buy a Keto Nutella equivalent?
If you don't fancy making your own Nutella, the good news is that you can buy a keto version of your favorite.
It can be bought online.
I say online as I haven't found it in any store in the UK yet. If you live in the US, Aus, NZ or most European countries, you can probably find this in the local supermarket.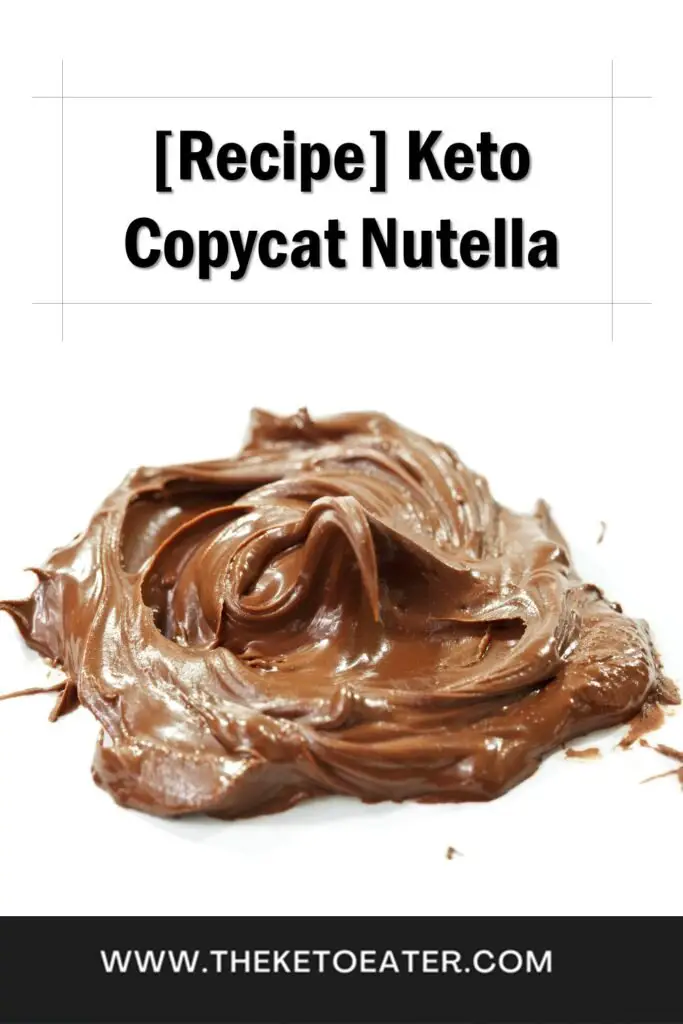 It is a little on the pricey side for my frugal nature….but Nutella is amazing, so it is well worth it!
Keto Chocolate Spread / Keto Nutella / Keto Hazelnut spread – whatever you want to call it – this is HEAVENLY!!
Whatever you call this delight, it really is heavenly and simple too! All you need to make this is a food processor with sharp blades to chop the hazelnuts!
Another good tip is that if you have bought hazelnuts with the skins on. Follow the roasting instructions below. Whilst the nuts are still warm, wrap them in a kitchen towel and rub them vigorously.
This will remove the skin before you start blitzing them up.
Storing your Keto Chocolate Spread
The best bit about this recipe is that it will last in an airtight container for up to a month. If this lasts more than a month – congratulations! You have much more willpower than I do!!
What should use my Keto Chocolate Spread on?
Where to start?!! This Keto Nutella copycat has so many different uses it's hard to list them all. Here's a list of some of my favorites!
  Keto Nutella Style Frosting
What ingredients do I need to make Keto Nutella copycat chocolate hazelnut spread?
If you want to have a go at making your own Keto Nutella copy these are the ingredients that you will need;
   2-6 tablespoons powdered xylitol erythritol, or allulose*
25ml fresh double cream (optional)
Please be reassured that these are the exact ingredients that I use to make my keto chocolate spread. We do not recommend products that we do not use ourselves or are recommended by close friends in the keto community that we trust.
If you have tried this recipe, let us know what you think in the comments below. Do you have another non-keto product that you would like us to create a keto copycat recipe for, let us know in the comments below – we love a good challenge!