Delicious, homemade, warming, keto chilli. Made from beef mince this is full of the flavors of Mexico, and a real treat for all of the family! Skip the beans and you have a low carb meal that can be made in advance. Like you keto chilli a little hotter? No worries!
Disclosure: Some of the links in this article may be affiliate links, meaning that we may earn a small commission if you click through using our link and make a purchase. Please be assured that this will not cost you any extra money. Also, please be assured that we either use the products we recommend personally, or have been recommended by trusted friends who currently use them.
I'm a real fan of chili.
I always have been, even pre-keto, and this keto-friendly version is no different. It is full of all the same homely flavors, minus the carbs.
The only thing that is missing from a 'traditional' chili is that it does not have kidney beans. A 100g portion of kidney beans has 60 grams of carbs.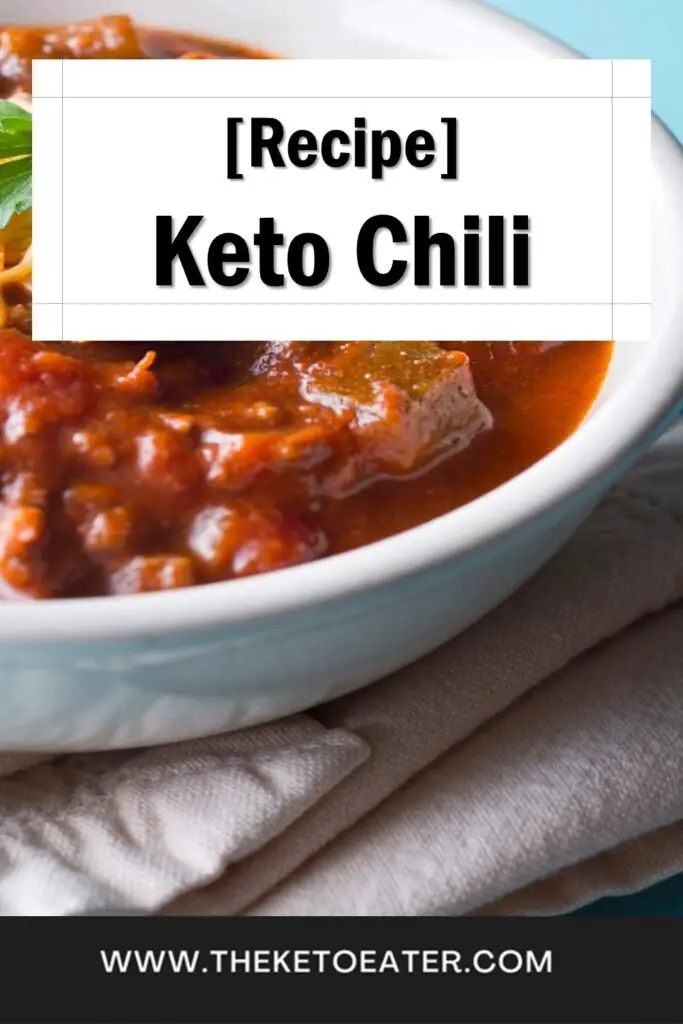 This will soon take you over your daily macros. Meaning that they are not an option if you are living a keto / low-carb lifestyle. Thankfully, chilli is easy to make, just skip the beans and it is keto-friendly!
Spicing Up Your Keto Chili
I personally like my chili like I like the weather – hot!
Then again, I do live in the north of England so what is mild for some, will be hot for me!!
If you're like me and like your keto chili on the hotter side – try adding a little more chili powder, or supplementing with a little cayenne pepper for that extra kick.
Play around with the flavors so you can make it perfect for you.
Chili In The Pressure Cooker
Although this recipe was originally cooked on the hob, this can be cooked in the pressure cooker or in the slow cooker.
It tastes amazing either way, and one is not better than the other. If I'm planning ahead, I will normally use my slow cooker.
If I get in from work late and need something to cook whilst I jump in the shower, I'll use the pressure cooker!
Chilli In The Slow Cooker
If I know I'm going to have a busy day I will often throw this together in the slow cooker.
I'll leave the chili in the slow cooker all day – there is nothing better than coming home to the smell of home-cooked food!
To make this chili in the slow cooker –brown your onions and mince off before adding them to the slow cooker – this can be done the night before and left in the fridge.
When you're ready just add all of the ingredients into the slow cooker and put it on low for 8 hours. If you're going to be out for longer than 8 hours you can always leave your slow cooker plugged into a timer – this has been a game-changer for me.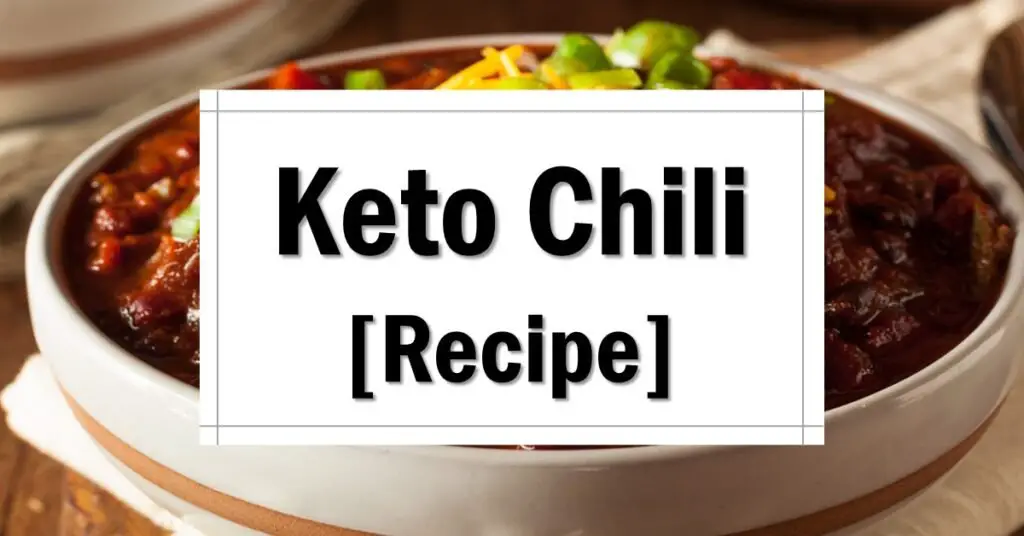 Chilli In The Pressure Cooker
If you're running short on time and need to throw together your chili in a hurry, you can always throw it in the pressure cooker. All of the flavors come together just the same!
Freezing Your Keto Chilli
I always make too much of this keto chili and then I freeze a couple of portions. That way I can take it to work when I need it, or if I get in from work late a can pop a portion into the microwave and it's ready for me to eat in no time!
If you are going to be transporting this to work – make sure that you are using an airtight container so it doesn't leak all over your back (yes, I am speaking from experience!).
There is nothing more embarrassing than pulling out your work planner to find it covered in chili!
I've bought plenty of cheap containers over the years, each time thinking the next set would be better than the last; they all leaked!
It was only when my darling mother bought me some Lock & Lock containers that I stopped 'trying' other containers! You can literally fill them with liquids and hold them upside down over your head with no risk of leakage!!
Keto Chilli Serving Suggestions
Normally chilli would be served with rice or in a burrito-style wrap.
Why not team this with some fluffy cauliflower rice or pack it in an almond flour wrap with some salad? 
Or have it on its own with some guacamole, salsa, and grated cheese…..a personal favorite of mine!
Keto Chilli
Course: Deliciousness
Total time
1
hour
10
minutes
Simple Keto Chilli to warm up the family or for fiesta night!!!
Ingredients
1 garlic clove, minced

1 green pepper, diced

1 yellow onion, diced

680g beef mince

1 jalapeno, minced

35g tomato puree

15 oz. tomatoes, diced

1 teaspoon cumin

280gs beef broth

1 teaspoon salt

2 tablespoon chili powder
Directions
Add onion into a cooking pan over medium heat along with beef mince and bell pepper. Keep breaking the meat during the cooking time until cooked through. Then drain the fat from the cooking pan.
Add garlic into the cooking pan along with jalapeno, tomato puree, beef broth, salt, chili powder, diced tomatoes and the cumin, and then give a stir.
Bring to a boil and then reduce the heat to low to simmer. Cook for 20- 60 minutes until the desired texture and taste is achieved.
When done, serve with the shredded cheddar and sour cream if desired. Enjoy!
Have you tried this keto chili recipe? Or do you have a recipe you would like to see on this site? If so, let us know in the comments and we will see what we can do for you.