This nut free-savoury pie pasty is perfect for anybody living a keto or low-carb lifestyle. It makes the perfect pie crust for you to enjoy with your favorite keto pie fillings. Grain-free, sugar-free, perfection!
A lot of pie recipes will use almond flour for the crust. An alternative to almond flour on a keto lifestyle is coconut flour. Especially if you are allergic to nuts or just prefer to go nut free.
Disclosure: Some of the links in this article may be affiliate links, meaning that we may earn a small commission if you click through using our link and make a purchase. Please be assured that this will not cost you any extra money. Also, please be assured that we either use the products we recommend personally, or have been recommended by trusted friends who currently use them.
Why Coconut Flour
Coconut flour has a number of health benefits including aiding digestion, and heart health, and even can assist in weight loss (Mexican wave in celebration!!). 
A 100g of coconut flour contains approximately 24g of carbs, which appears to be a lot higher than that of almond flour with only 10g of carbs per 100g.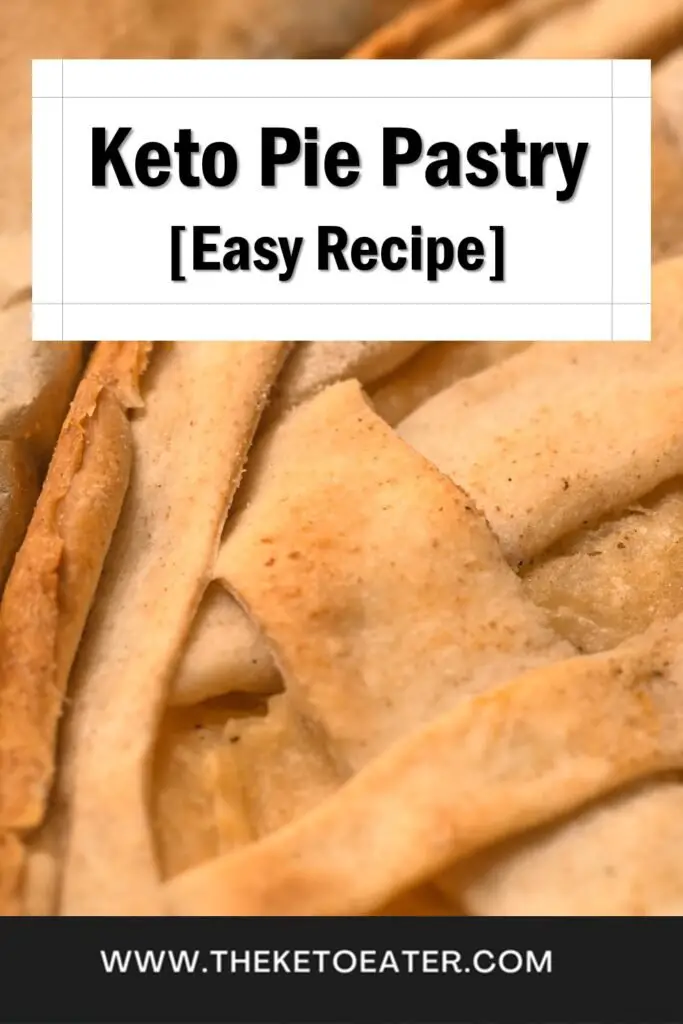 However for every 100g of almond flour that you would use you will only need to use around ¼ (25g) of coconut flour; making it keto-friendly and healthy.
Coconut flour is quite dry. Therefore absorbs moisture from other ingredients when baking.
This means that your baked goods stay moist and they do not dry out and end up crumbly!
Also, coconut flour tends to be cheaper than almond flour so, if you are doing keto on a budget substituting almond flour for coconut flour, where suitable, can be a good option. 
The coconut flour creates a great texture to this pastry and you cannot taste the coconut.
Making Your Keto Pie Pastry
This really is a simple process – just add all of your ingredients into your food processor and blend them together.
Yes, it really is this simple!
You Can Make Your Keto Pastry In Advance.
If you want to make this in advance, you can. This will store nicely in the fridge for 2-3 days before cooking. I have never tried freezing this before using it. If you have please let us all know in the comments below whether this is a good idea or not!
Nut-Free Savory Keto-Friendly Pie Pastry
Course: Deliciousness
Cuisine: Baking
Difficulty: Easy
The perfect short- crust style keto pie pastry.
Ingredients
60 grams melted butter

55 grams (½ cup) coconut flour

2 tablespoons heavy (double) cream

4 eggs

½ teaspoon pink Himalayan Salt

¼ teaspoon baking powder

110 grams (½ cup) grated mozzarella cheese
Directions
Add all ingredients into a food processor and mix into a dough, leave to rest for 10 minutes.
Evenly spread the crust mix into your pie dish.
Add filling of your choice.
Bake in the oven at 180 C for 25 – 30 minutes. Ensuring that the crust has turned a nice golden color.
Was this recipe not what you were looking for? If you haven't found what you were looking for, let us know in the comments below or send us a message and we'll try and find the keto recipe you need.