Looking for the perfect keto vanilla buttercream frosting recipe? Look no further! This cream cheese keto vanilla buttercream frosting is silky smooth and is guaranteed to take your low-carb cakes and cupcakes to the next level. The family will be fighting over who gets to lick the bowl! Try the keto vanilla buttercream frosting today.
Disclosure: Some of the links in this article may be affiliate links, meaning that we may earn a small commission if you click through using our link and make a purchase. Please be assured that this will not cost you any extra money. Also, please be assured that we either use the products we recommend personally, or have been recommended by trusted friends who currently use them.
Can Buttercream Frosting be made Keto?
This was one of the questions that I 'googled' when I was first deciding whether I could 'go Keto' or not!
I love buttercream frosting, vanilla and lemon are two of my favorite flavors.
This meant that I had to find a good keto-friendly vanilla buttercream frosting recipe before I committed to a Keto lifestyle.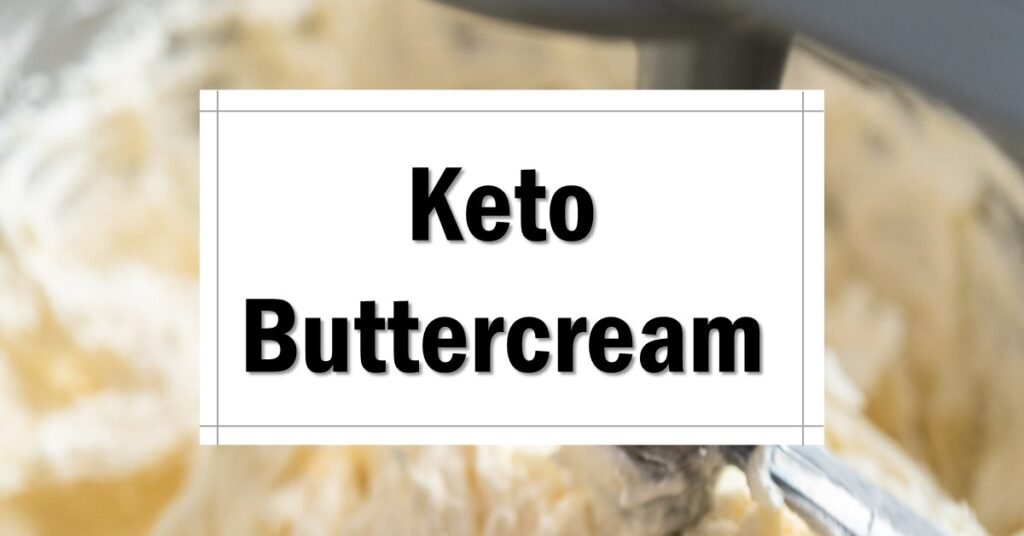 The first recipe I tried was terrible, the quantities were all wrong and it was really grainy. All in all, it was not a winner. It was with a lot of trial and error that I discovered this simple keto vanilla buttercream frosting recipe.
Simple Keto Vanilla Buttercream Frosting Recipe
Whether you call it icing or frosting, this creamy vanilla keto buttercream frosting will not last long! Its deliciously smooth texture makes it a perfect topping for your keto / low-carb desserts.
This simple recipe uses kitchen cupboard ingredients, making it quick and easy to make – perfect for a snack!
What ingredients do I need for my Vanilla Keto Buttercream Frosting?
This really is a simple list of ingredients.
If you have been living a keto or low-carb lifestyle for any length of time, you will probably have these ingredients in the cupboard already.
A lot of keto buttercream frosting recipes will use heavy whipping cream (double cream) this buttercream recipe is with cream cheese as an alternative.
For your keto buttercream frosting you will need;
Keto Buttercream Frosting with Erythritol
Powdered Erythritol is really important for this recipe – if you use normal erythritol, this keto buttercream frosting will have a really grainy texture and not the silky-smooth texture it has with the powdered version.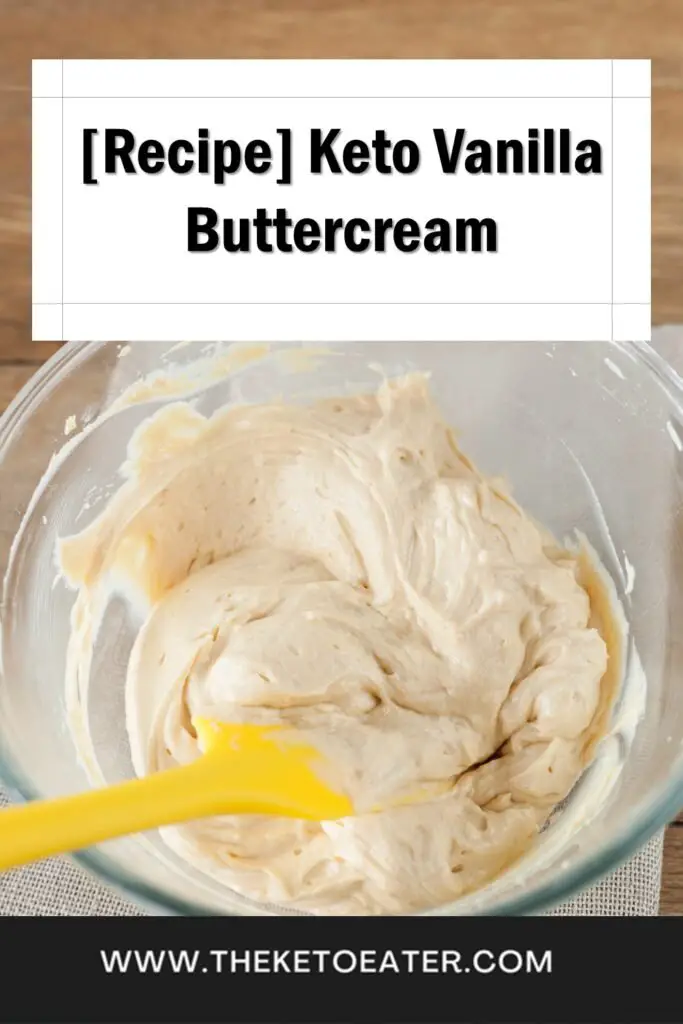 You can buy powdered erythritol or if you have a coffee grinder or NutriBullet, you can turn your regular Erythritol into the powdered version.
Keto Buttercream Frosting with Full Fat Cream Cheese
It's the cream cheese that gives that keto vanilla buttercream icing its smooth and creamy texture.
Again, as with the butter, most of the own bands will be fine. Just make sure you are buying full-fat options as the low fat will be full of sugar and will not be keto or even low-carb-friendly.
How to make Keto Vanilla Buttercream Frosting
This is the easy bit!
All you will need is an electric whisk in order to combine all of the ingredients.
The only decision you will have to make is whether you are using a piping bag to pipe your keto vanilla buttercream frosting or whether it is going to be spooned onto /into your cake.
Either way – enjoy licking the bowl!
Take a picture of your keto vanilla buttercream icing masterpiece and post it below to give us all inspiration.
Check out how to make Creamy Vanilla Buttercream Frosting here!
Creamy Keto Vanilla Buttercream Frosting
Difficulty: Easy
Ingredients
140 g unsalted butter at room temperature

140 g cream cheese at room temperature

¼ teaspoon pink Himalayan salt

75 grams powdered erythritol

2 teaspoons vanilla extract
Directions
Add the butter and cream cheese to a large bowl. Beat the mixture with an electric mixer until evenly combined, this should take around 2 mins. 
Add the salt and erythritol, and continue to beat until pale and fluffy (8-10 minutes).
Add vanilla extract and beat until fully incorporated.
Taste and add more erythritol to your taste if you do not find it sweet enough
One batch of frosting is enough for roughly 1 cake or 12 cupcakes
Notes
Perfect for topping your Keto Cakes and Cupcakes!
If you can't find a keto recipe that you are looking for – let us know in the comments below and we will see what the team can do.