Baked lemon & garlic salmon with asparagus is simple and quick to make. It can be prepared in advance ready to pop in the oven when you need it! Keto, is simple, healthy, and delicious – what more could you want?!
Disclosure: Some of the links in this article may be affiliate links, meaning that we may earn a small commission if you click through using our link and make a purchase. Please be assured that this will not cost you any extra money. Also, please be assured that we either use the products we recommend personally, or have been recommended by trusted friends who currently use them.
Cooking is life!
I love to cook. As I've mentioned before, I love everything about it. Planning meals. Shopping for food. Prepping the ingredients. Cooking.
Finally, and most importantly EATING!
Despite all of this, sometimes life drains the fun out of you and you need a quick and easy meal.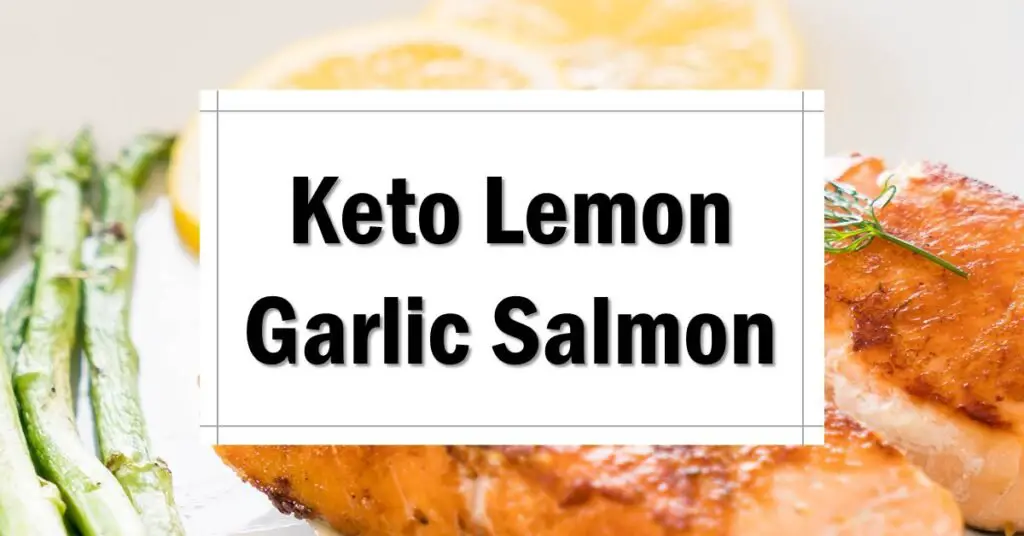 That's when this Baked Lemon & Garlic Salmon really comes into its own! It's quick and easy to make and can be done in advance if you know you're going to be in a hurry.
Simply does it..
I regularly have both salmon and asparagus in the freezer so this is a really easy meal.
I have been known to get in from work and get this into the oven and run and get a shower whilst it cooks.
Some days that simplicity is just what you need. Although I find the keto way of eating simple, and like most things, the longer you do them for the easier they get.
However, some keto recipes (as with all recipes) do require more ingredients or planning.
If you are new to keto, check out our Keto Beginners Guide.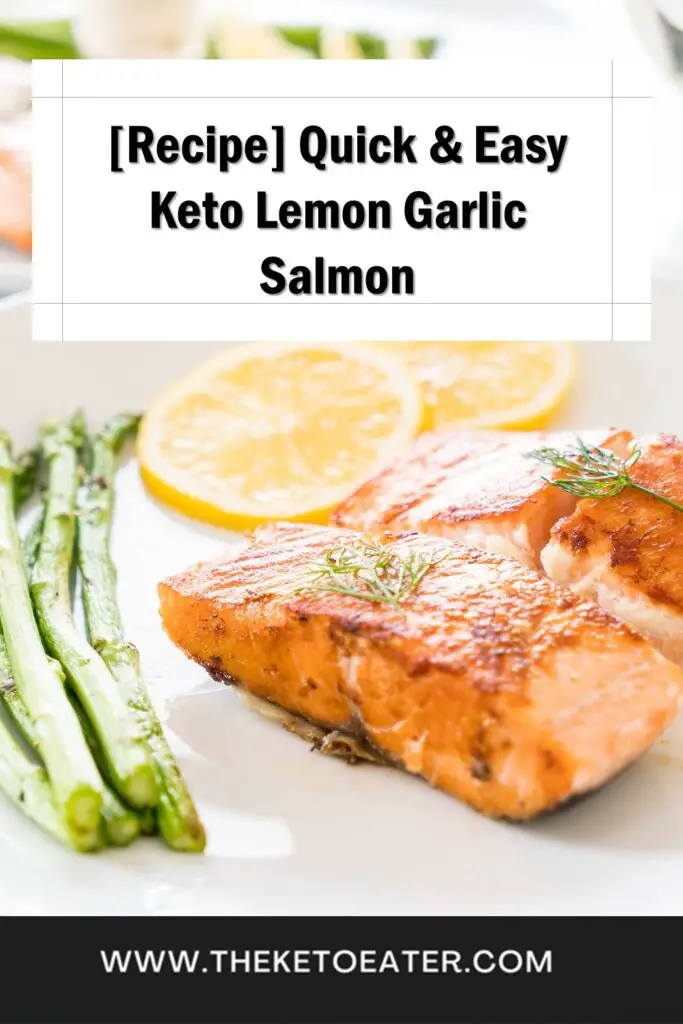 Sometimes it is nice to have a simple recipe that can be batch cooked for extra to take to work. The best bit? This doesn't create too many pots either!
Packing a Little Extra Salmon
This dish actually packs up quite well for a lunch at work.
Separate the salmon and the asparagus. Reheat the asparagus on medium heat for 2 min 30 sec and then add your salmon and reheat slowly on a low heat for 30 seconds at a time until it's at the right temperature for you.
Spice Up Your Life….or Salmon
Please tell me you broke into Spice Girls, 'Spice up your Life' there? If you did, you're my kind of person!
If you like your food with a bit of a kick sprinkle some fresh chili (dry if you don't have fresh) on top of the salmon before placing it in the oven. This will add a nice warmth to the salmon.
Most Importantly….Enjoy!
If you've liked this recipe please leave a comment below.
Have a recipe that you want to see featured? Just let me know and I will try and make it happen!
I love experimenting in the kitchen on my days off.
Baked Lemon & Garlic Salmon with Asparagus
Course: Main, Lunch
Cuisine: Italian
Difficulty: Easy
Carbs: 8g Fat: 31g Calories: 454 – per serving
Ingredients – for the salmon
4 salmon fillets

2 lemons, 1 zested & juiced, 1 sliced

35g ghee (butter if you do not have it)

2 garlic cloves, grated

salt & pepper to taste

2 teaspoons of fresh parsley to garnish (optional)

INGREDIENTS – FOR THE ASPARAGUS

2 tablespoons olive oil

600g asparagus

1 teaspoon fresh parsley

2 cloves garlic, grated

salt & pepper to taste
Directions
Preheat the oven to 220C, and then combine asparagus together with the garlic, oil, salt and pepper into a bowl.
Add ghee to the pan over medium heat and melt it. Then add garlic along with the lemon juice and the lemon zest.
Simmer for about 10-12 minutes.
Generously season the salmon fillets and then place them on the silicone baking sheet and drizzle with the ghee sauce. Place the lemon slices on top of each salmon fillet.
On the silicone sheet, lay asparagus evenly around salmon fillets and then put in the preheated oven. Allow everything to bake for about 15-20 minutes until baked through.
When done, garnish with fresh parsley and then serve. Enjoy!
TOP TIP!
prep in advance to save time!
If you use MyFitnessPal why not check out the recipe here: Baked Lemon & Garlic Asparagus Recipe