Delicious and creamy keto cauliflower mac and cheese; the ultimate comfort food! Perfect as a starter, side, or main dish and definitely on par with the real thing. This quick and easy keto mac and cheese will be your keto salvation – a go-to dish for any occasion. TRY IT NOW!
Disclosure: Some of the links in this article may be affiliate links, meaning that we may earn a small commission if you click through using our link and make a purchase. Please be assured that this will not cost you any extra money. Also, please be assured that we either use the products we recommend personally, or have been recommended by trusted friends who currently use them.
What's Your Secret Sauce?
The secret to good keto cauliflower mac and cheese? It's definitely in the sauce!
This is a really simple sauce using cheddar and mozzarella.
Why? Mainly because the two are always in my fridge.
Why not use the base ingredients below and mix them up with different cheeses.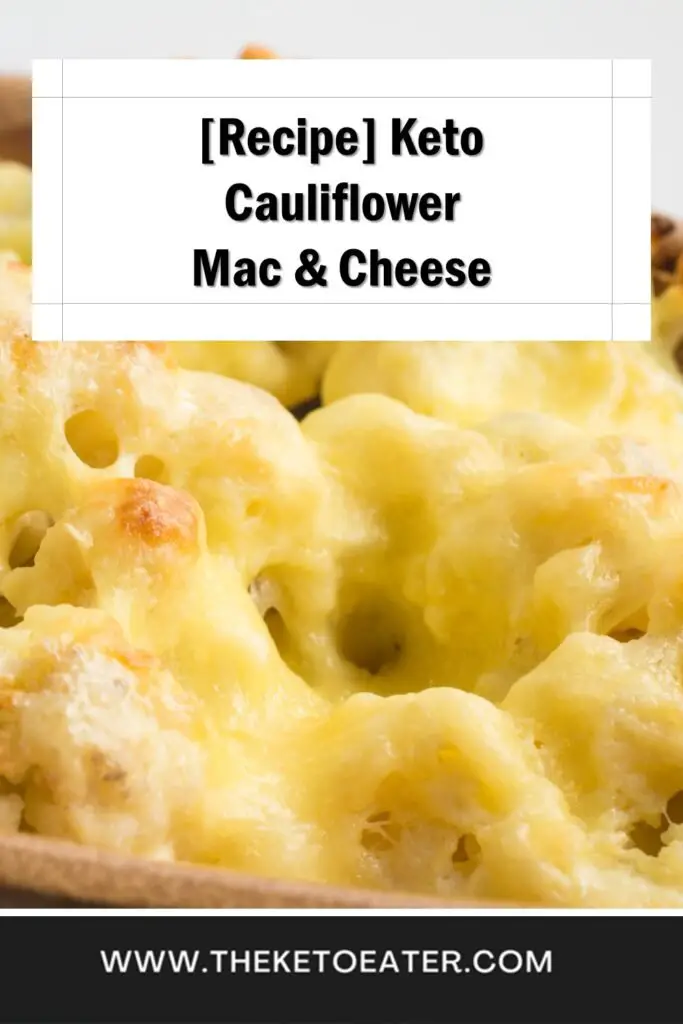 Let us know what works for your keto mac and cheese in the comments below so I can try.
Post-Christmas I made this will a mixture of the cheeses leftover from Christmas Day – all of them – I can safely say …it was disgusting.
Your tastes may be different from mine – but a combination of blue cheese and smoked cheese was not so good.
Safe to say after the first bite the rest went in the bin, which is amazing as I never waste food.
If you are new to keto, check out our keto for beginners starter guide.
The Truth About Cauliflower?
I use to hate cauliflower if it was pretending to be anything other than itself. Pizza bases, rice, and even pasta – eugh!
It just did not do it for me.
However, since eating keto I soon accepted that I would have to experiment with foods until I found substitutes that would allow for a sustainable way of eating.
Cauliflower is great as it is low in carbs, so can easily fit within your macros without kicking you out of ketosis.
Cauliflower contains only 3 grams of net carbs per 100 grams, making it perfect for a keto diet, it's also full of health benefits.
Keto cauliflower mac and cheese was one of the first substitutes I found, and I didn't feel like I was missing out on carbs in any way!
Then I knew keto was the lifestyle for me. The best bit is that this keto mac and cheese can be cooked with cupboard ingredients including frozen cauliflower.
Cooking Keto Mac And Cheese [Top Tips]
Firstly, don't overcook the cauliflower – nobody likes mushy cauliflower.
Cauliflower can be boiled on the stove or in the microwave.
Just remember if the florets are larger it will take them longer to cook.
A simple way to test if they are cooked right use a sharp knife and try and pierce the thickest bit on the florets.
If it's cooked, the knife should go through without too much resistance – at this point they are perfect!
In order to brown and crisp up the top of your keto mac and cheese, place it under the grill on medium heat.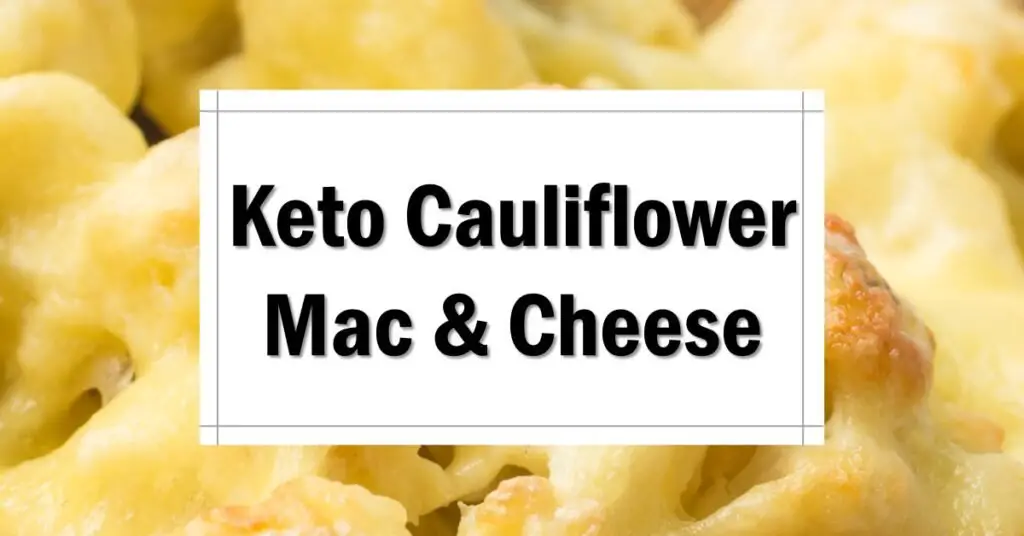 Although if your oven is already on for other bits you can cook it in the oven.
I like the top of my keto mac and cheese nicely browned and crispy. In order to get mine really crispy, I keep turning the mac and cheese with a fork every 2-3 minutes to make sure there are crispy bits of cheese throughout.
Don't just, trust me, give it a go – you won't go back!
Keto Cauliflower Mac & Cheese Seasoning
Feel free to play around with the seasoning you use. Salt & pepper, nutmeg, parsley, curry flavors, the list goes on.
I've purposely kept this recipe neutral in case you're just finding your way on keto or have simple tastes.
There's nothing worse than trying something and not liking it and therefore yourself off the food for life.
Like I've said before, cauliflower can become one of your best friends on keto, so start simple and build!
Personally, I like to add a little smoked paprika.
I stir it into my sauce and then I sprinkle a bit extra onto the top before I grill it. Paprika gives this mac & cheese a lovely color too. I've never been a fan of the really pale mac and cheese you get in tins.
Check out this Keto Mac and Cheese here;
Keto Cauliflower Mac and Cheese – The No. 1 Recipe!
Course: Guidance
If you enjoyed this recipe, why not try out Keto Buttery Cauliflower Mash?
Or, if you are looking for other keto substitutions, check out our Keto-Friendly Alternatives to Potato Guide.
In the meantime, enjoy your keto mac and cheese!