Garlic mushrooms; the perfect keto side dish for meat, fish, and vegetarian meals alike. The aroma of garlic never gets old and always transports me to somewhere more exotic. They can be whipped up in less than 15 minutes, perfect for anybody with a busy life.
Disclosure: Some of the links in this article may be affiliate links, meaning that we may earn a small commission if you click through using our link and make a purchase. Please be assured that this will not cost you any extra money. Also, please be assured that we either use the products we recommend personally, or have been recommended by trusted friends who currently use them.
A Mushroom Convert
As a child, I never ate mushrooms. I don't for the life of me know why.
As an adult they quickly became part of my diet, using them to bulk out other meals. Only more recently have mushrooms become center stage in my cooking.
Garlic mushrooms are a favorite dish of mine.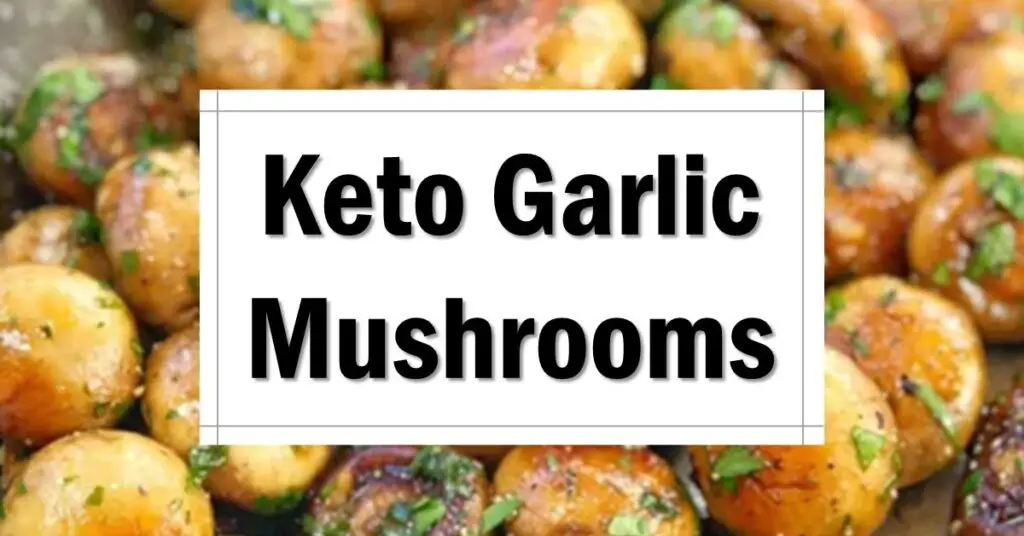 Mushrooms only contain 3.3 grams of carbs per 100 grams making them fairly low-carb and a good source of protein.
For anybody living a keto life, keeping carbs low to remain within your macros and not knock your body out of ketosis is key. If you are new to keto, check out our keto beginners guide.
A Garlic Love Affair
My mother hates the smell of garlic so garlic wasn't something we ever cooked with. When I started eating out with friends a whole new world opened up to me. Suffice to say, I've never looked back.
Just so you know, my mother loves my cooking – and it's laced with garlic!
I see this as my revenge for her hiding vegetables in food when I was a child! It just proves that what goes around comes around.
Back To The Garlic Mushrooms
Within 15 minutes of even thinking about it you can have beautifully browned and aromatic garlic mushrooms ready to devour.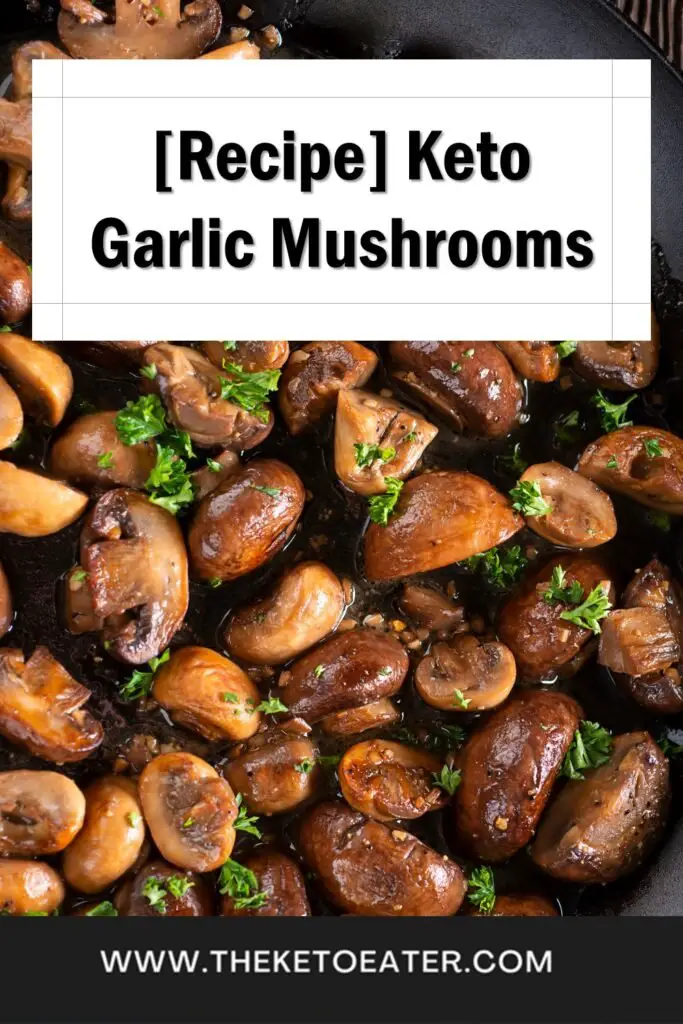 This really is a simple dish with only four main ingredients. It makes the perfect keto side dish. You can oven bake these, air-fry them, or even cook them on the stove in a pan.
Mix up your mushrooms!
For this recipe, I have used button mushrooms as this is what I had in. However, cremini mushrooms are my favorite by far.
Cremini mushrooms are a more mature version of the common white mushroom that is found in the shops.
They are not as aged and meaty in texture as portobello, which is also an excellent choice. In my opinion, cremini and portobello are superior options.
Why Cremini?
Why?
Due to their texture, they absorb more of the buttery and gallic taste-making your keto garlic mushrooms have a much richer flavor.
As with all of my recipes– you have to be realistic about the ingredients that you have access to.
When you have the opportunity please try this recipe with something other than button mushrooms.
I personally buy cremini and portobello dry, in bulk then they are there when I need them.
Once open I store them in Lock & Lock to make sure they're airtight and last for longer and are there whenever you need them.
Buying in bulk is also great if you are trying to do keto on a budget, or are in a rush and need cupboard ingredients on hand.
If you are constantly running around, check out our keto hacks article, designed to help busy people hack keto.
Check out this Simple Butter Garlic Mushroom Keto Side Dish here;
Garlic Mushrooms
Course: side
Cuisine: French, Italian, english
Difficulty: Easy
Ingredients
2 garlic cloves, grated

4 tablespoons butter, melted

400g button mushrooms

2 teaspoons fresh thyme, chopped

1 teaspoon balsamic vinegar (optional)

Himalayan salt and black pepper, to taste
Directions
Preheat the oven to 220C and then whisk the butter together with thyme, grated garlic, and balsamic vinegar (optional) into a bowl.
Add the mushrooms to a bowl and toss them to coat them in the seasoned butter.
On a silicone sheet, spread the mushrooms in a layer without overlapping them
Sprinkle with Himalayan salt & pepper to taste
Bake for 15 minutes in the oven.
TOP TIP!
Dried mushrooms work really well for this dish. Follow the instructions on the packet to rehydrate them before starting the process
Other Keto-Friendly Vegetables
Mushrooms are not the only keto-friendly vegetable out there. There are lots of other amazing vegetables which are low in carbs and therefore, keto-friendly, check out some of our favorites below.