It's ok to eat mint if you're on a keto diet, but it's important to use the mint in its conventional culinary role – as a herb to add flavor to the main ingredient(s) rather than as the main dish itself. The reason for this is that mint (and peppermint) have between 4 and 6 grams of carbohydrates per ounce. This is high when compared with kale or other fibrous vegetables. However, when used as a garnish, kale is fine.
Disclosure: Some of the links in this article may be affiliate links, meaning that we may earn a small commission if you click through using our link and make a purchase. Please be assured that this will not cost you any extra money. Also, please be assured that we either use the products we recommend personally, or have been recommended by trusted friends who currently use them.
What is mint?
Mint is a type of plant native to the Mediterranean and its main role in cooking is to provide flavor and garnish.
This is what allows mint into the keto diet: we consume it mostly as a garnish or flavor additive.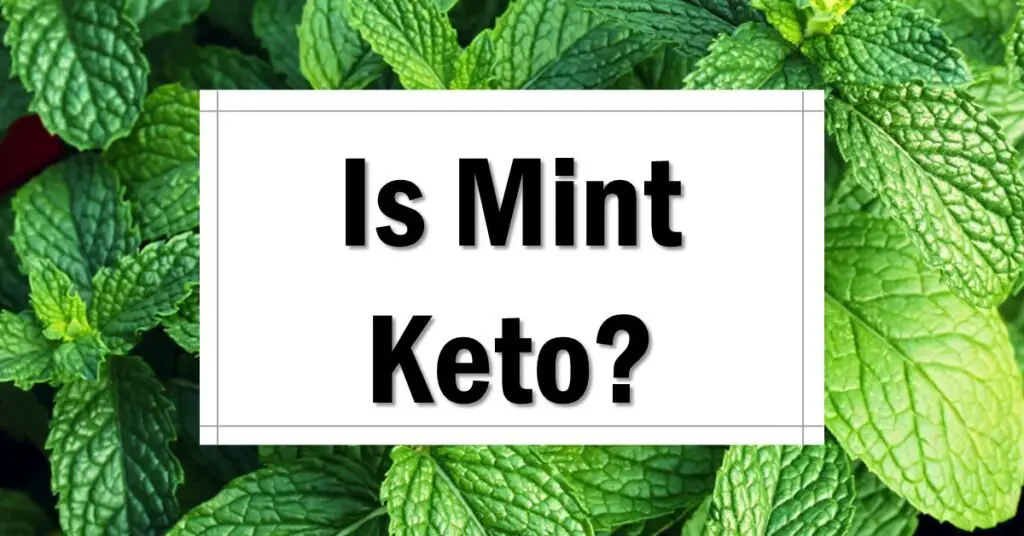 There are around 600 varieties of mint, including peppermint, spearmint, basil mint, pineapple mint, and pennyroyal, their names so associated with a taste that the word "mint" refers as much to "flavor" as well as to a variety of "plant".
What is the nutritional value of mint?
Mint leaves are high in fiber and antioxidants and vitamin A, but low in sodium. It is often recommended for soothing digestive problems and irritable bowel syndrome.
Mint has long been valued for its restorative properties for the skin and as being beneficial for the immune system.
3.2 grams of mint (about two tablespoons) will provide:
2.24 calories
0.5g carbohydrates
0.12g protein
0.3g fiber
0.03g fat
Small amounts of vitamin C, iron, vitamin A, potassium, and calcium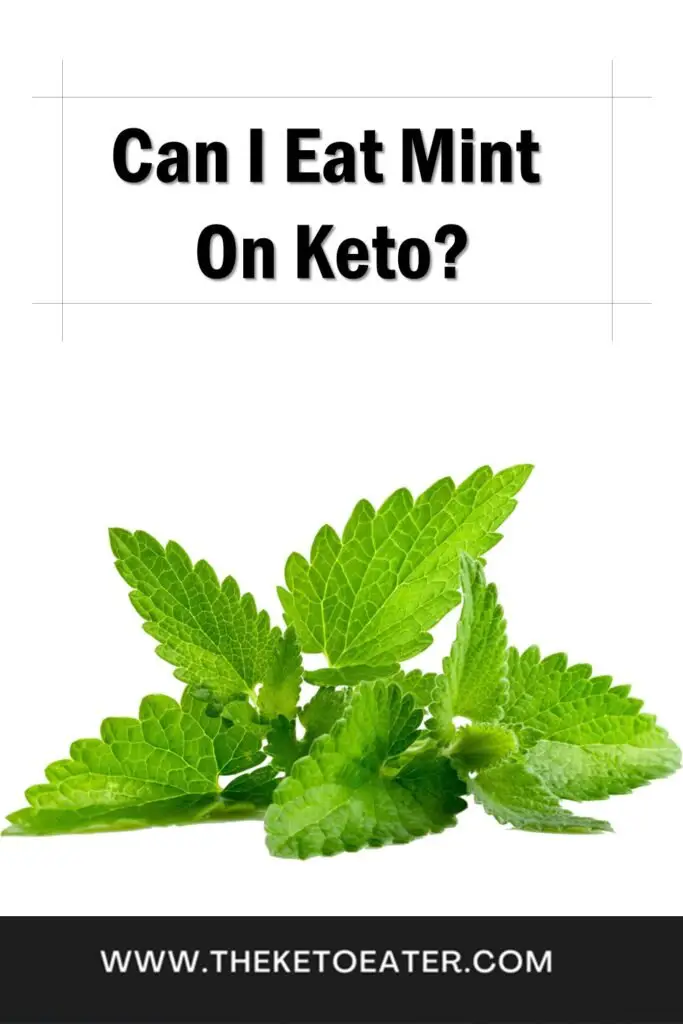 How many net carbs in mint?
One serving of fresh mint (about two tablespoons) contains 0.2g of net carbs. The net carbs are calculated by subtracting the amount of fiber from the total amount of carbs.
The total number of carbs is 0.5g, and by subtracting the grams of fiber from this amount, we are left with 0.2g of net carbs: the amount of energy that we can digest and use for energy.
Which types of mint are not keto friendly?
There are certain foods and drinks that do contain mint but are not keto friendly. These include certain alcoholic beverages, mint flavored candy.
What are the health benefits of mint?
The health benefits of eating fresh mint range from mouth health to brain function! Mint is recommended as being particularly useful for the following functions:
To freshen breath
To boost the immune system
To clear the skin
To sooth nausea
To calm asthma and other allergies
To manage stress
To improve memory
To help with weight loss
Summary: Is Mint Keto Friendly?
Yes, mint is keto friendly, whether you're using it with your lamb, sprinkling it on your salad, or enjoying it in a keto cocktail, mint is keto friendly.