Are Shiitake mushrooms keto friendly? Shiitake mushrooms, also known as Shirataki can be a great addition to a keto diet. They are relatively low in carbs, but are also low in fat, meaning that you can load them up with plenty of fatty, tasty flavors guilt free!
Disclosure: Some of the links in this article may be affiliate links, meaning that we may earn a small commission if you click through using our link and make a purchase. Please be assured that this will not cost you any extra money. Also, please be assured that we either use the products we recommend personally, or have been recommended by trusted friends who currently use them.
Are Shiitake Mushrooms Keto Friendly?
Shiitake mushrooms are one of the most popular mushroom varieties out there, prized for their complex and delicious flavor profile. We do know that generally, mushrooms are safe to consume on keto, but how much is safe is a more complicated question and varies from mushroom to mushroom.
In the case of shiitake mushrooms, the answer can be a bit more complicated.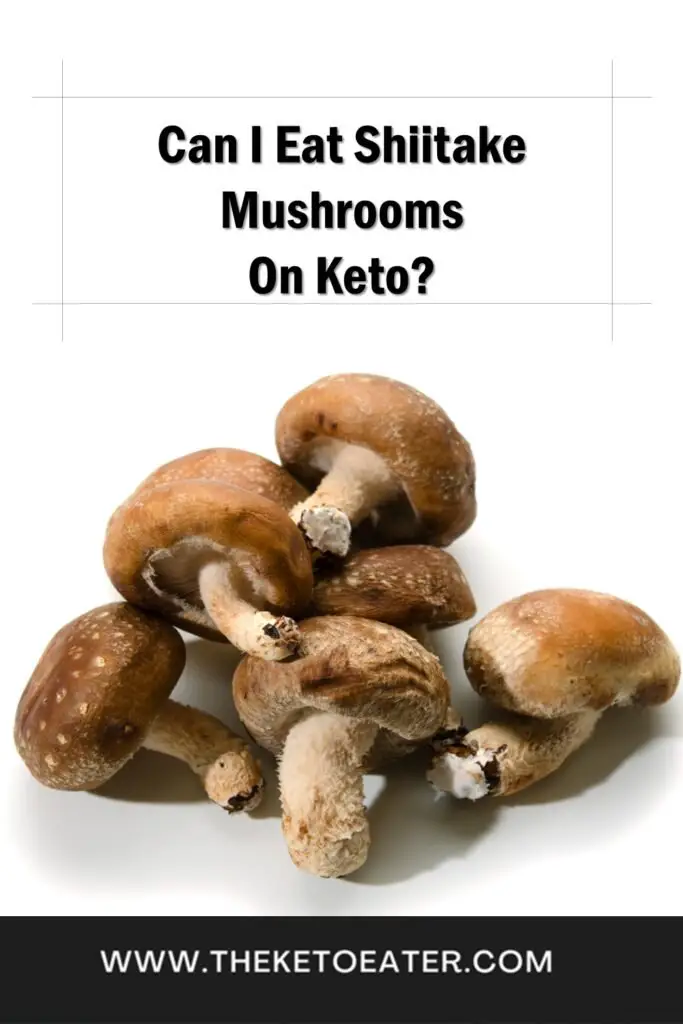 What Kind of Mushroom is Shiitake?
Shiitake mushrooms hail from East Asia, where they're widely used in cooking.
They're especially popular in Japanese cuisine (over 80% of shiitake is grown in Japan) and are often referred to as having an "umami" flavor.
Umami in Japanese is used to describe a complex savory flavor, characteristic of meaty broths. Shiitake, accordingly, can be characterized as having a lightly meaty, smoky, and earthy taste. It also has a subtle sweetness, not characteristic of most mushrooms, which makes it even more prized among food lovers.
Nutritional Value Of Shiitake Mushrooms
Shiitake mushrooms have a higher net carb amount than many others, but not tragically so, especially if used sparingly. 
Here's a comparison of nutritional value per serving (35g) vs per 100g to paint a clear picture:
Macros per 100g
Macros per serving (35g)
Carbs: 6.8 grams
Protein: 2.2 grams
Fat: 0.5 grams
Fiber: 2.5 grams
Sugar: 2.4 grams
Calories: 34
Carbs: 2.4 grams
Protein: 0.8 grams
Fat: 0.2 grams
Fiber: 0.9 grams
Sugar: 0.8
Calories: 12
Net Carbs In Shiitake Mushrooms
After deducting the fiber amount from the total carb amount, we're left with 4.3g net carbs per 100g product or 1.5g net carbs per serving.
In order to calculate the number of net carbs, the fiber is deducted from the total volume of carbs.
Are Shiitake Mushrooms Keto Friendly?
All in all – yes, shiitake mushrooms are pretty keto-friendly, if not entirely ideal.
The one downside other than the higher-than-desirable carb content they have is they're very low-fat, so you'll need to cook them in a generous amount of healthy fat and/or pair them with another fat-rich product.
Best Keto Alternatives to Shiitake Mushrooms?
If you're unsure whether you can control the portion sizes when it comes to shiitake mushrooms, then substituting or using it together with a more keto-friendly mushroom would be a good idea. 
In this case, the best substitute for shiitake mushrooms would be portobello mushrooms.
Portobello mushrooms contain only 2.9g net carbs per 100g, which makes them an extremely optimal keto product.
They are somewhat similar in texture and taste – they both have firm, meaty texture (though portobellos' is denser), and earthy flavor (though shiitake mushroom boasts a more complex flavor profile overall).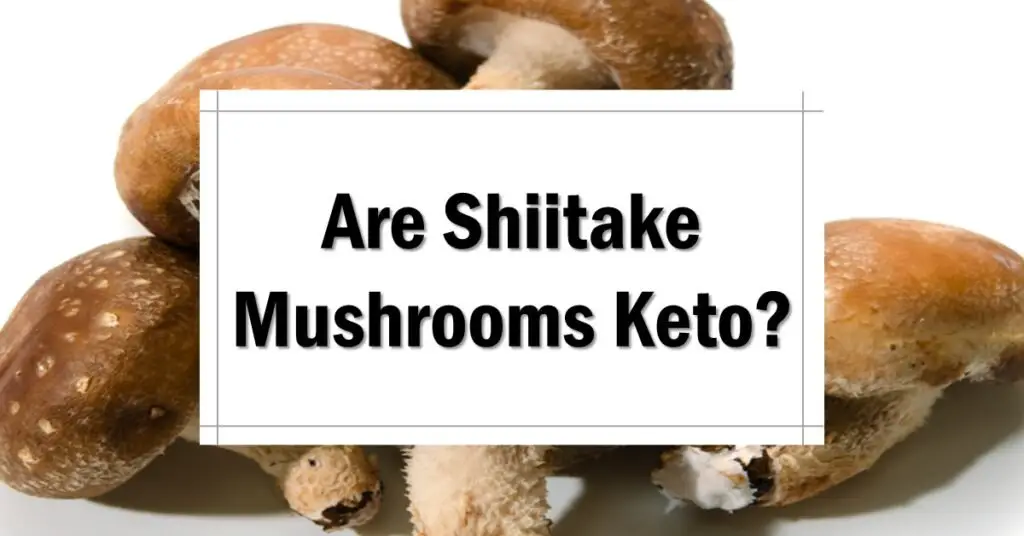 If you don't have portobello mushrooms on hand, then either of their immature forms – white button or baby Bella – would do the job, but the flavor profile of the dish in question would be less complex.
Another name for shiitake mushrooms (especially when made into noodle or rice form) is Konjac Noodles – I've listed our favorite below for you. They can be a great keto friendly noodle/ spaghetti alternative.
Summary: Are Shiitake Mushrooms Keto Friendly?
Yes, Shittake (or shirataki mushrooms depending on spelling) are keto friendly. They are low in carbs. However, they are also low in fat, meaning that you will need to team them with plenty of fat to reach your daily macros. They come in various guises such as noodles, rice, whole or sliced, and on keto, you can enjoy them guilt-free.