Are Brazil Bites keto friendly? Unfortunately not. Not only are these Mexican bites of deliciousness full of carbs, but they are also full of non-keto ingredients which are likely to knock you out of ketosis.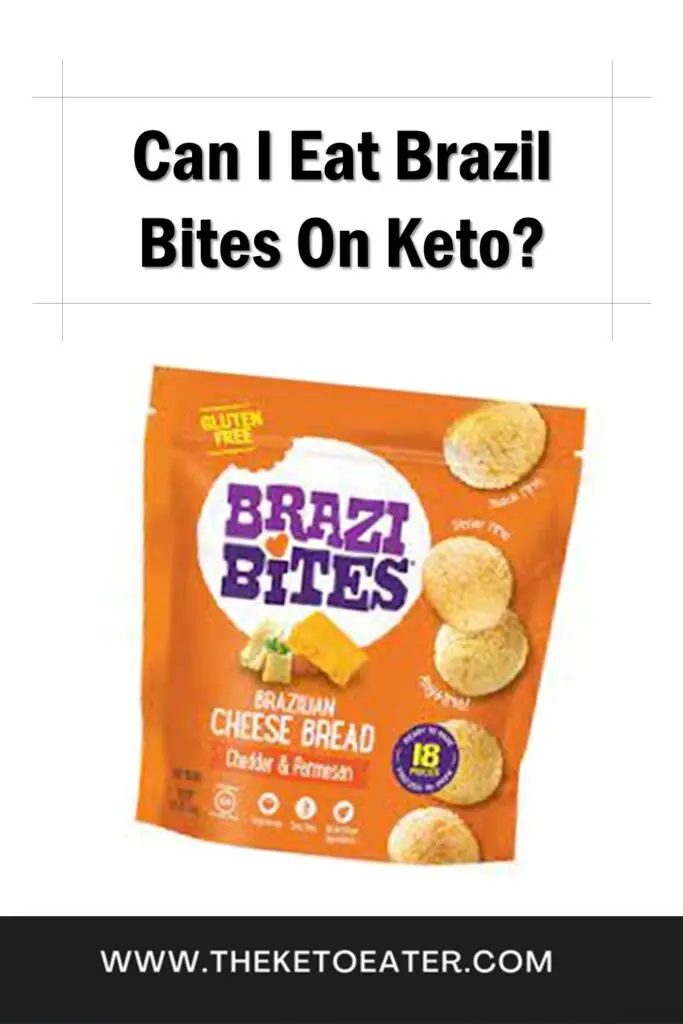 What Are Brazi Bites?
Brazi Bites are a commercial brand that sells frozen Brazilian favorites, such as empanadas and Brazilian cheese bread.
What makes this brand different from others is that the snacks are already made.
All you have to do is pop them in the oven for cooking. They're loved because they take Brazilian classics and make them accessible to people around the globe.
Nutritional Value Of Brazi Bites
Even though there are quite a few products sold by Brazi Bites, they all have about the same nutritional analysis.
Most of the Brazilian cheese breads have between 130 and 140 calories for every three pieces you eat. The total carbohydrates are around 15 grams.
The other Brazi Bites products, such as empanadas and breakfast sandwiches, have more calories, more carbohydrates, and more fat.
Net Carbs In Brazi Bites
The total amount of net carbs depends on which Brazi Bites product you select. The net carbs of most Brazi Bites products are over 20 grams. This is specifically true with the empanadas and breakfast sandwiches. The Brazilian cheese bread, however, has fewer net carbs than the other products.
Here is how many net carbs are in each Brazilian cheese bread recipe:
Cheddar Parmesan: 15 grams
Garlic Asiago: 16 grams
Cinnamon Churro: 19 grams
3 Cheese Pizza: 15 grams
Classic Ranch: 16 grams
Are Brazi Bites Keto Friendly?
If you only eat 3 Brazi Bites cheese Brazilian bread bites, the snack is keto-friendly, but they don't give you much wiggle room for the rest of the day! Moreover, a lot of the ingredients are not keto friendly.
Make sure to carefully count your macros if you decide to eat these Brazi Bites. Unfortunately, the rest of the Brazi Bites products are not keto-friendly.
Because it can be so difficult to maintain a keto diet while eating Brazi Bites, we do not recommend these snacks.
They will make it next to impossible to maintain the diet, even if you choose one of the Brazilian cheese bread bites with fewer net carbs.
Keto Alternatives To Brazi Bites
The best alternative to Brazi Bites is to make your own keto Brazilian cheese bread. By making your own, not only do you have fewer net carbs in the recipe, but the bread is fresher and much tastier.
One of our favorite keto cheese bread recipes comes from My Keto Kitchen. A single piece only has 0.7 grams of net carbs.
If you don't like this recipe, there are tons of other keto Brazilian cheese bread recipes online. If you decide to make your own Brazilian cheese bread, make sure that it is a keto-friendly recipe since traditional bread is not quite keto-friendly.
Staying hydrated on the keto diet is really important, for more on how much water you should be drinking, check out our guide to staying hydrated on the keto diet.
If you're planning on dehydrating yourself(!) and drinking alcohol on the keto diet, check out our ultimate guide to drinking alcohol on a keto diet. Also, you may be interested in, how to recover from a cheat day.
Summary: Are Brazil Bites Keto Friendly?
Unfortunately, as tasty as they are, Brazil Bites are not keto friendly. Not only are they high in carbs, they also contain non-keto friendly ingredients. There are alternatives so, you can always make your own, so you do not have to miss out on anything.