Spicy roasted cauliflower is another amazing keto, low-carb side that all the family will enjoy. This is the spicy roasted cauliflower that can be eaten as a side dish or as an appetizer in its own right. You will have never tasted cauliflower quite like it!
Disclosure: Some of the links in this article may be affiliate links, meaning that we may earn a small commission if you click through using our link and make a purchase. Please be assured that this will not cost you any extra money. Also, please be assured that we either use the products we recommend personally, or have been recommended by trusted friends who currently use them.
Is cauliflower keto friendly?
Yes, it is! There are a number of vegetables that are high in carbs and therefore are not suitable for persons living a low-carb or keto lifestyle. Such as sweet potatoes, which have 18.5 grams of net carbs per 100 grams. This is opposed to 5 g of carbs in a 100 g serving of cauliflower.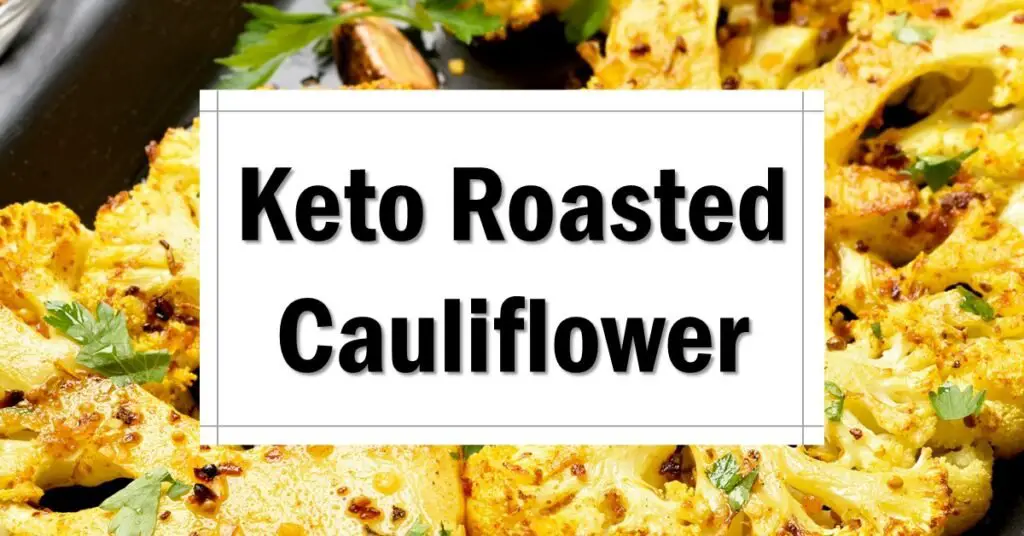 A lot of people eating a keto, low-carb diet or just wanting to cut out a few carbs and make life a bit healthier, will replace starchy vegetables such as potatoes, with the cauliflower.
This spicy roasted cauliflower is the perfect way to add more veg to your family's meals.
Try this keto spicy cauliflower and you will be a cauliflower convert, trust me!
Preparing your cauliflower
You will need a sharp knife and a cutting board in order to cut your cauliflower into bite-sized florets.
Be careful when doing this and make sure you use a cutting board.
Cut your florets as big or small as you want them – for me, I like mine to be around 1.5 inches.
Can I use frozen cauliflower?
The good news is this recipe does work with frozen cauliflower. If you are going to use frozen cauliflower, I would recommend defrosting the cauliflower first so that any excess water has drained out of it.
If the cauliflower is too moist when it goes into the oven it will almost stew and become mushy, as opposed to being firm like we want our keto roasted cauliflower to be.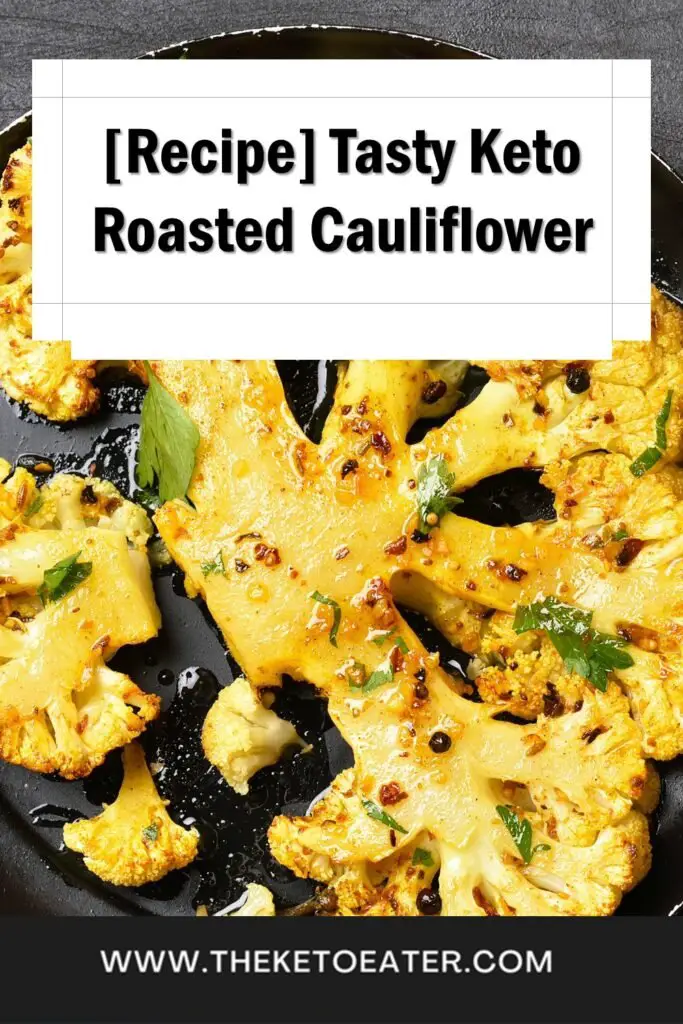 If I know I am going to be cooking this in the evening, I will take the cauliflower out of the freezer in the morning and place it in a strainer over a bowl, and leave it in the fridge.
This way any excess water will drain away from the cauliflower as it defrosts.
What to have in your Spicy Roasted Cauliflower with?
This roasted cauliflower goes well with all meats, from the roasted chicken breast to a seasoned pork chop all make the perfect side to a curry.
I'll let you in on a little secret….I have been known to just eat a bowl of this and nothing else when I've needed comfort food!
Try out different combinations and let me know which works for you!
Ingredients for you Spicy Roasted Cauliflower
All of these ingredients can be bought easily in the shop, so there is no need to buy them online.
How to make your Spicy Roasted Cauliflower
Spicy Roast Cauliflower
Course: Sides, Main
Difficulty: Easy
Tasty Spicy Roast Cauliflower – perfect as a side or on it's own!
Ingredients
200 grams (1 cup) cauliflower florets

1 medium onion finely sliced

1 teaspoon garlic paste

1 teaspoon ginger paste

1 teaspoon finely ground black pepper

1 tablespoon olive oil

Salt to taste
Directions
Toss the cauliflower florets with salt and pepper.
Roast them in a preheated oven at 180 C for 10 minutes.
Add olive oil in a frying pan. Sauté onion, garlic, and ginger for 3 minutes continuously moving them so they don't burn.
Add the roasted cauliflower and sauté for another 2 minutes. Spicy roasted cauliflower is ready to serve.
Notes
If you want to reduce the number of carbs – you can always skip the onion!
If you have tried this recipe, or have a recipe you would like to see us feature on this site, let us know in the comments below and we will see what we can do.