Can I Eat Lobster On Keto? When you are on the keto diet, you may want to think about eating some types of seafood., especially if it is something that you usually enjoyed before embarking on your ketogenic journey. Seafood is great for your health (in moderation), and if you want to follow a keto diet, then you can absolutely eat seafood while following keto.
Eating seafood will give you a variety of nutrients and also some new flavors to try out.
Most people find lobster to be a delicious treat, usually reserved for special occasions, but never turned down when on the menu for an evening's meal!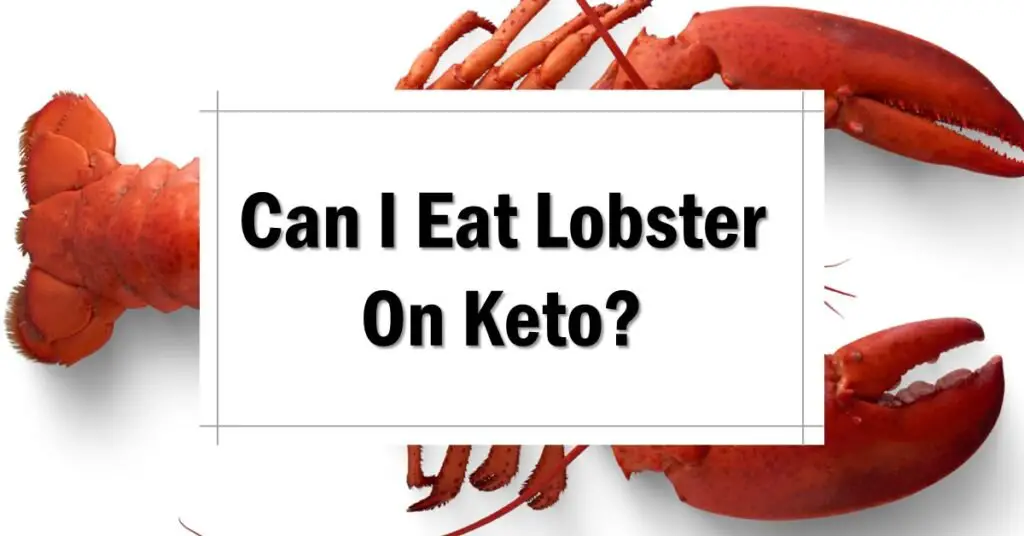 Lobster is a source of protein that has no carbs and has no cholesterol.
An important area where lobsters do lack is in the fat department.
Lobster meat is not fatty at all, which is why lemon and garlic butter and other creamy sauces are essential if you want to enjoy lobster as a ketogenic meal, hitting your keto macros.
Is Lobster Keto Friendly?
One of the most delicious seafood dishes to eat while on keto is lobster. Lobster is a very delicious, low-carb food that is rich in iron and high in calcium, both of which are necessary for good health.
This makes lobster a good choice for those who like seafood and are looking for something both delicious and versatile. Lobster can be eaten in many different ways.
You can boil it or fry it, or you can also roast it, grill it, or even bake it.
All these different ways of cooking lobster make it versatile and delicious. It can be served with a variety of sauces such as butter, lemon juice, white wine, garlic sauce, and many other delicious options.
If you want to make lobster taste better, you can add fresh herbs such as dill, parsley, basil, or even freshly squeezed lemon juice.
This will add flavor and give your lobster a restaurant flavor that is tasty and filling.
If those sound a bit bland, then you can even add spices such as paprika, curry powder, ginger, or garlic.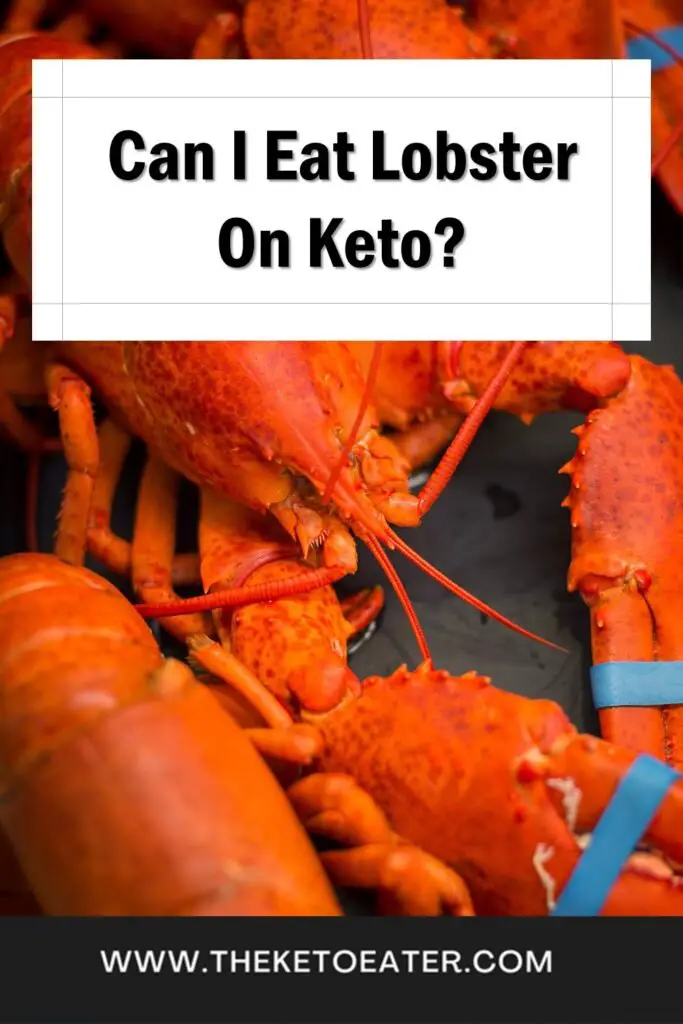 Some people even add bacon to their lobster dishes. This is done because the bacon will add flavor and the bacon fat will add a hint of smoke to the dish.
Alternative Types of Shellfish for Keto
Lobster is not the only shellfish that can be eaten while you are following keto, which is great news for seafood lovers that also want to remain healthy on keto.
There are several alternative types of shellfish that you can choose to eat while you are on keto.
Oysters, mussels, shrimp, clams, and crab are among the shellfish that can be eaten while you are following a keto diet.
Can Crayfish, Crabs, and Mussels Be Eaten On Keto?
Yes, most seafood is suitable for keto!
Crayfish are also an alternative to lobsters in terms of health benefits. Crayfish meals are generally high in protein, and are just as tasty as lobsters. Lobster and crayfish can indeed be eaten while on keto, as well as other seafood like shrimp, oysters, and mussels.
If you want to give seafood another try, then you should know that most shellfish are low in carbohydrates.
As far as the crustacean goes, there are plenty of different varieties to choose from when it comes to the best seafood to eat when following a keto diet.
The real challenge is to make a keto friendly dish that would include your sides like salads and sauces.
Why Eat Shellfish on Keto?
If you have been following a keto diet, you probably already know that shellfish as a meal is one of the foods you can eat on keto.
But, if you are looking for something a little different, you try eating crayfish. This is because crayfish are delicious, and are relatively simple to prepare.
Crayfish are also low in fat and contain quite a bit of protein, so again, fatty sauces and creamy sides are going to be excellent accompaniments to your meal.
Crustaceans also contains zinc, phosphorus, and magnesium, which is needed for healthy skin and hair.
One of the reasons why shellfish are so good for you is that they are low in carbohydrates. Therefore, if you are on a keto diet, you can eat crayfish and lobsters without worrying about having to count the carbs.
Preparing Shellfish for Cooking
It is important to remember that all shellfish should be cooked prior to being eaten. If you don't cook them first, you will be putting yourself at risk of getting food poisoning. It is important to wash all shellfish thoroughly before cooking them.
You should boil them for about 10 minutes to get rid of any harmful bacteria. You can use this method for all of the shellfish that you eat.
Remember to never eat mussels or clams that have already opened on their own prior to steaming them, as this is a sign that they may not be as fresh as you need them to be.
Finishing Off: Can You Eat Lobster on Keto?
We hope you enjoyed this article about eating lobster on keto. It is great to know that enjoying lobster while adhering to a ketogenic diet is not only easy to do, but delicious too. If you have done a lot of research about this topic then we are sure that you too have found out that it is very easy to eat lobster on keto.